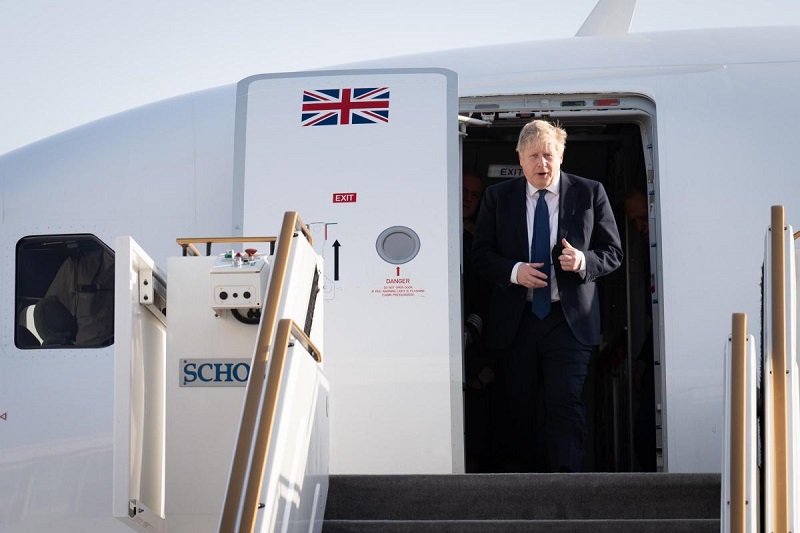 british pm arrives in gulf to talk about fuel crisis with uae saudi arabia
British PM arrives in Gulf to talk about fuel crisis with UAE, Saudi Arabia
British Prime Minister Boris Johnson arrived in the Gulf on Wednesday to discuss matters regarding the fuel crisis with the leaders of the United Arab Emirates as well as Saudi Arabia.
The meeting is supposedly aimed at talking about ways by which they can together contribute towards easing the gasoline prices which are skyrocketing at the moment. The West is struggling to cope up with the prices given the economic pressure due to Russia's invasion of Ukraine.
The visit comes as this time Johnson seeks greater investment in Britain's transformations towards renewable energy and along with that also finds ways to secure or guarantee oil for itself so that dependence on Russia gradually decreases.
Related Posts
The move from Britain is in line with the United States' announced ban on Russian oil imports. Another reason why this is a crucial visit is that with this visit he will also be stressing over these two major  OPEC producers to pump more oil directly impacting the prices of the Brent Crude.
Concerns grew when the prices touched $140 a barrel in trading last week. This would seriously impact business and other sectors like agriculture and important export business. Even though the prices have now eased to $100, leaderships of various countries are trying to find a permanent solution to their problems. Talking about how the world is suffering due to the Russian invasion, Johnson said, "Everybody can see the effect of the increase in gas prices that's coming through. It is leading to global uncertainty and a spike in the price of oil."