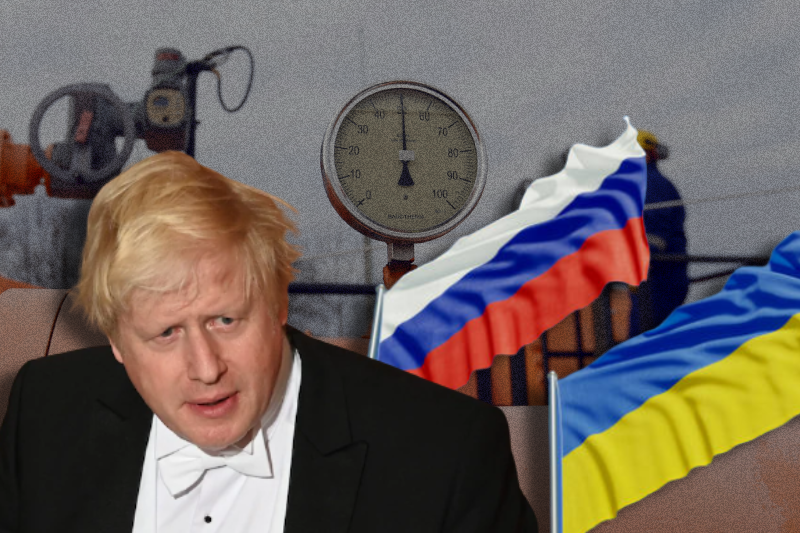 eu cannot take sides has to decide who to source gas from uk pm boris johnson
EU Cannot Take Sides; Has To Decide Who To Source Gas From UK PM Boris Johnson
UK -Speaking at the Lord Mayor's Banquet recently, British Prime Minister Boris Johnson said it as directly as it gets that European Union will not be able to pay favorites and will have to decide between Russia and its enemies. So that means, it will have to decide whether it should invest in a relation with Russia and buy gas from them or favor Ukraine instead and make an enemy of Russia.
Tension is mounting in the East of the continent and nations in western Europe will soon have to decide which sides to take. The UK and the EU have faced major gas crises due to prices having shot up literally 250percent.
EU will also have to prevent itself from various distractions like Belarus for example. Johnson did not take time to blast embattled Belarusian leader Alexander Lukashenko, alleging he is behind an "abhorrent" attempt to use desperate people to undermine European unity. The whole skirmish seems to be a way to distract the European Union. His statement comes after US Secretary of State, Antony Blinken suggested that Minsk's actions amid the worsening situation between Belarus and its neighbors, Poland and Lithuania, looks like a way to turn the attention away "from Russia's activities on the border with Ukraine."
Related Posts
Fuel issues are crucial in every country roundup. With every nation facing pressure to correct its emission rates and contribute towards the Paris Agreement, alternate fuel sources like natural gas are being looked as the plausible solution.
Meanwhile, Russia has been acting on misinformation about Ukraine. It is also rubbed the wrong way as US has sent off a substantial package of ammunition to support its commitment to Ukraine's sovereignty. Moscow was quick to issue a warning to American diplomats, advising against a new scheme to give its neighbor deadly weapons under the 'Strategic Partnership Document'. But will this ever translate into trade with Moscow, is highly unlikely. US is aware of this danger, but EU cannot afford to take sides.