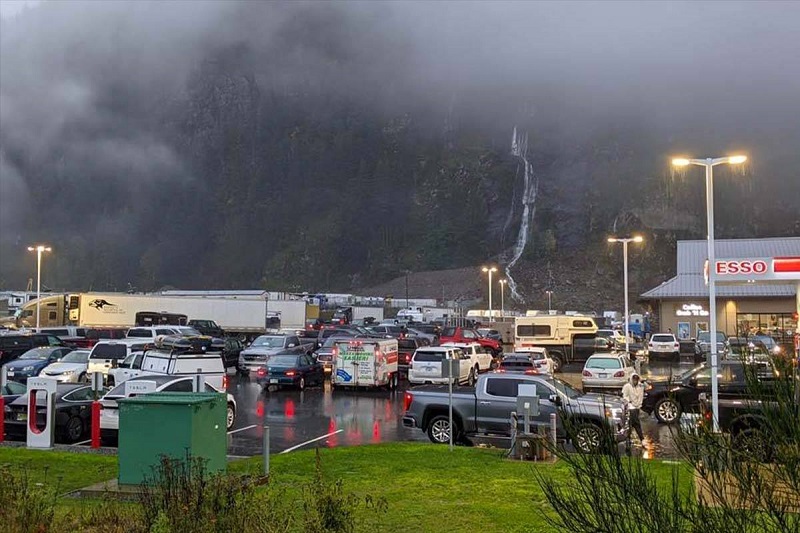 british columbia warns threats to the supply chain due to weather change
British Columbia warns threats to the supply chain due to weather change
UK-Weather changes are here and some of the nations are suffering more than the others due to extreme calamity and that has led British Columbia to warn people about the supply chain difficulties.
As per B.C. officials, the goods and services chain may once again be affected as they will have to move things according to the weather. Things have been disrupted due to extreme flooding, conditions that are increasingly determining the standard of the supply chain and if things continue further, it could further derail the process.
On Monday, when the press gathered about the weather and the goods services, the officials stated that because of the relentless rain for a week, the banks of the rivers breached which essentially resulted in mudslides and washed out highways. This has severely impacted the supply chain of the region.
Related Posts
People and experts earlier claimed that the province did not do much to restore the balance and they were ignoring the core issue. Many also blamed that given the weather conditions, the province should have informed the people more effectively.
After such reports, the  Public Safety Minister Mike Farnworth assured that the province will henceforth be working with partner agencies in the coming days to do a better job. Following the disruption of the service, the Canada Post announced on Monday that it will be offering free mail forwarding up to a year for people in Merritt. Free forwarding is being offered to people in areas where there is extreme difficulty including areas like in parts of Abbotsford, Quilchena and the Yarrow area of Chilliwack. Things are quickly changing Canada as per the environment. They have also issued a snowfall alert for the Fraser Valley on Monday.