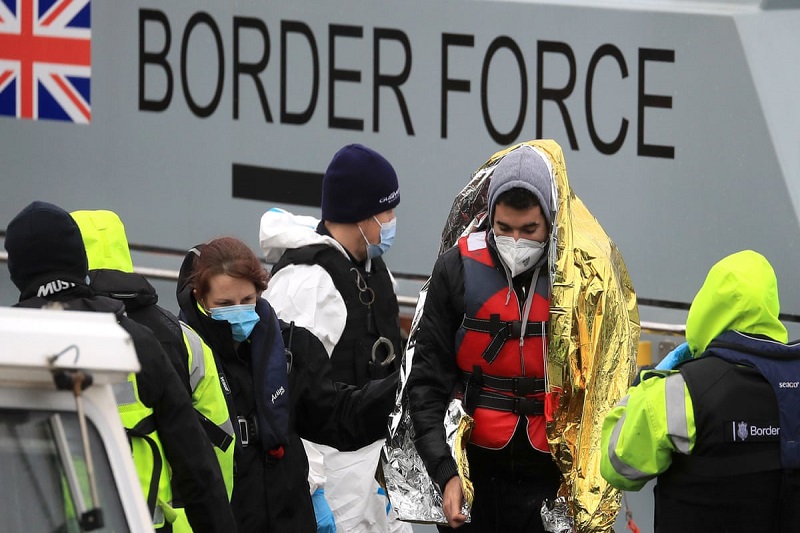 uk france take steps to stem inter border transfers of migrants
UK-France take steps to stem inter-border transfers of migrants
Last updated on November 18th, 2021 at 04:23 am
France -Excessive shifts from France to Britain have led the authorities from the two countries to decide how they will be prevented 100 percent of the crossings over the channel and clear the route for the 'unviable' for migrants.
The meetings and plannings have been going on for a long time and on Monday, it was officially announced that the arrangements are in place to make sure that the needs are taken care of. The same was stressed after the meeting of UK home secretary Priti Patel and the French interior minister Gérald Darmanin.
They issued a joint statement regarding the talks where they said, "Both the home secretary and interior minister agreed to strengthen operational cooperation further. More must be done to stop the dangerous crossings." Other than that, they also stressed the acceleration of the whole process which was previously decided in July 2021.
The statement also added that it was already decided that to execute the whole process, a joint technical working group will be formed which will meet imminently so that they can use technology to accelerate the process. "The two ministers also committed to reinforcing intelligence sharing and police cooperation," it said.
Related Posts
Britain was anxious at first because according to officials, France was not taking regular steps to ensure that the process sees faster reaction but ahead of the meeting, they had called on the French government to stem the number of people traveling across the channel in small boats.
It also becomes extremely important now as they will have to take the responsibility for the transfers. The meeting was the result of an intervention made by Darmanin. He had claimed that his country was being treated as a punching bag by the British government as it has miserably failed to sort out the struggling labor market.