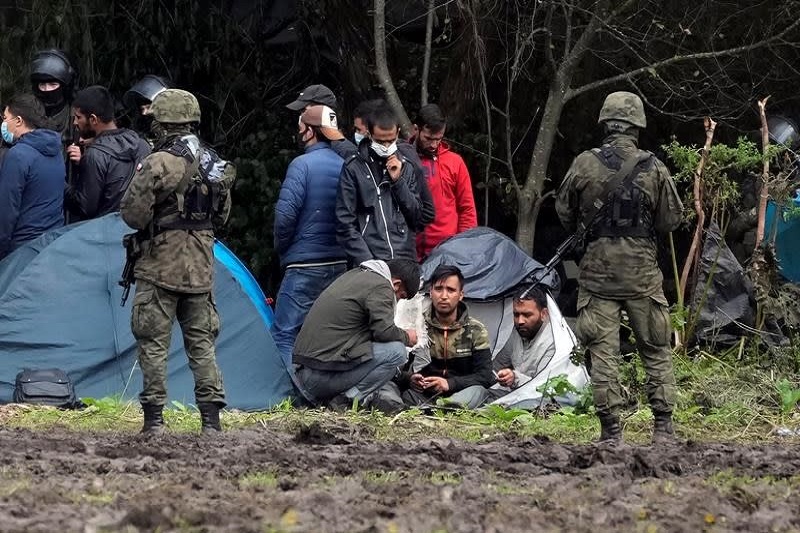 poland belarus border scenario worrying un
Poland, Belarus border scenario worrying': UN
Last updated on November 24th, 2021 at 11:46 am
Poland – Poland says it has repelled migrants entering the country via its eastern border with Belarus, worrying that thousands more were on their way.
Video footage revealed hundreds of people closing in on a barbed-wire border fence, from which some migrants tried to sneak their way through.
The Polish government deployed 12,000 troops to the region – after calling a crisis meeting on Monday.
European Union member states have called for more sanctions against Minsk as their security forces braced for attempts to force through the frontier.
It merits mentioning that Warsaw has accused Belarus of sparking a major confrontation.
"We expect renewed attacks on our border in the coming hours. There are groups of several hundred people," Head of Poland's National Security Bureau Pawel Soloch said.
On the other hand, spokesman of the Polish government, Piotr Muller, said there were 3,000-4,000 migrants near the border currently, and more than 10,000 others in Belarus were ready to try and get into Poland.
Related Posts
Warsaw deployed additional border guards, soldiers, and police while neighboring Lithuania said it might introduce a state of emergency on its border with Belarus.
The United Nations called the scenario at the border "deeply concerning".
It is pertinent to state that Lukashenko has defied the opposition's calls to resign – buttressed by financial and diplomatic assistance from traditional ally Russia.
Lukashenko's government has time and again denied manufacturing a migrant crisis, accusing the West of the treatment and crossings of migrants.
On Monday, the Belarusian state border committee confirmed that refugees were moving in the direction of the Polish border but said Warsaw was showing an "inhumane attitude".
The European Commission President, Ursula von der Leyen, called for member states to approve sanctions against the Belarusian government.
According to media reports, the EU also wishes to target airlines from other countries that transport migrants from Belarus.