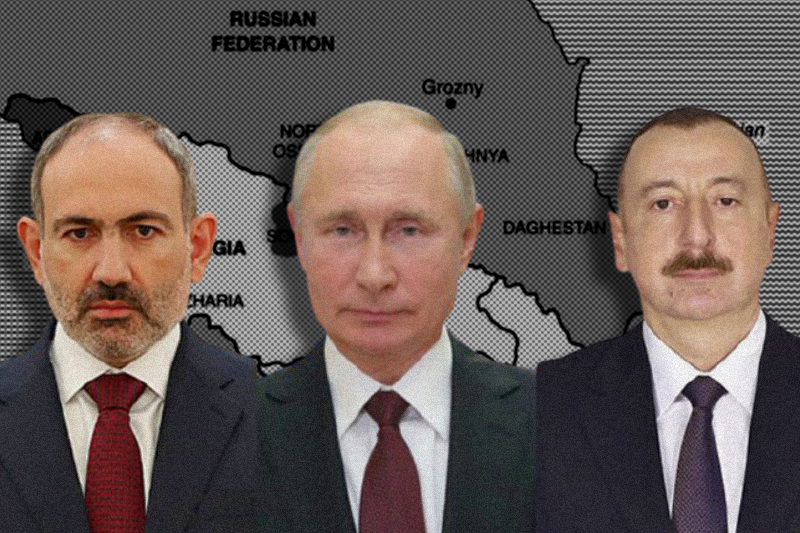 why armenia needs to move along russia and azerbaijan right now
Why Armenia Needs To Move Along Russia And Azerbaijan Right Now?
Armenia -The South Caucasus region is going to see some transport communications development after a trilateral agreement between Russia, Armenia and Azerbaijan. Armenia had never been keen over this anyway.
Russia has brokered the ceasefire on November last year and capitulation of armed forces of the Republic of Armenia in the Second Karabakh War. The main area of concern for Armenia was the Zangezur corridor which it has been stalling any progress in. But with the trilateral agreement, it will become possible to launch international transport communications in the full region.
Armenia is warming up to the idea, as the government feels more settled after the election of Nikol Pashinyan as Prime Minister. This became possible as the ruling Karabakh clan could be overthrown and he could provide some semblance of reality to his government setup, with able ministers and ministries to run the show.
Pashinyan has moved forward quickly. After being elected in June 2021, he made a visit to Moscow, on October 15, where he had agreed to open a railway between Nakhchivan and Azerbaijan proper, across the southern Armenian region Syunik, which borders Iran.
Related Posts
According to political analysts, it is in the interest of pragmatic Armenian politicians to accept and understand the benefits of the Zangezur corridor for Armenia. It is in their best interest to be ready to participate in it, but "they are afraid of becoming victims of a witch-hunt." There are threats of terrorist attacks and assassination attempts even against Pashinyan and his family.
But the Armenian government is now opening to let things flow through Azerbaijan as with the development of the Zangezur corridor would mean a route opening through Nakhchivan too. In only makes sense for government now in Armenia to encash its possibilities of economic growth, because the country has been too tired and sick of dealing with poor governance and poverty at large.
Pashinyan will not wag his tail to Moscow like his predecessor. But then Moscow will entertain both nations, more so Azerbaijan for its own reasons. Armenia might need to toe-the-line and still keep its ground as it has shown its power over dictatorial rule in its own turf. Moscow is taking this seriously. The Zangezur transport corridor is the headline project here but not the only one. It will catalyze the development of economic ties within the so-called "3+3" initiative (also called the "Six-way platform") that brings together the three South Caucasus countries plus Iran, Russia, and Turkey. To take just one example, Armenia, which lost its land connections with Iran that had gone