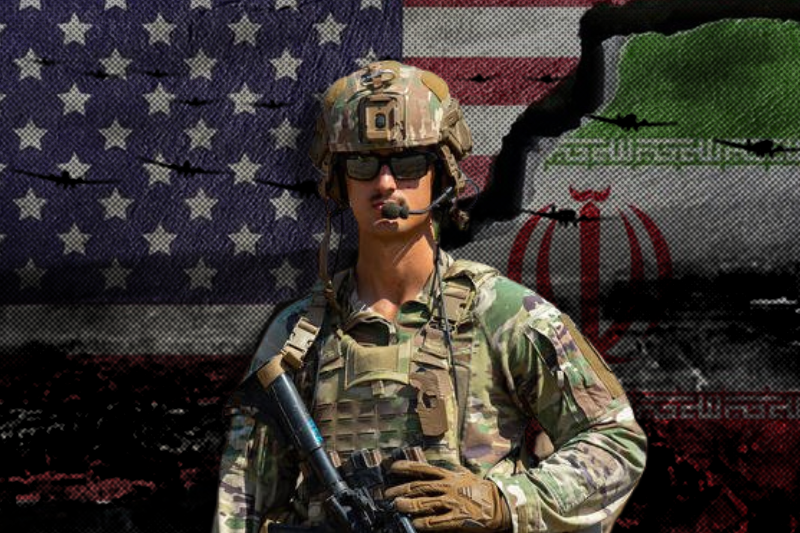 do we smell war between iran and the us
Do We Smell War Between Iran and the US?
Iran -There is growing tension on waters between the United States and Iran. Obviously, the damage gone by Biden's predecessor will take time to be undone.
But Iran's response suggests that it is not going to play this game much longer.
This looks evident from the recent tit-for-tat naval exercise in the Persian Gulf, designed to send a signal to opposite sides- 'mess around at their own risk'. Indeed, we might be sensing brewing tension that might escalate into a full-blown war between US and Iran forces.
The US forces conducted live-fire exercises using surface-to-surface missiles, displaying six coastal patrol boats, supported by an expeditionary
mobile base platform ship and a guided-missile destroyer. Iran, in response, to US military prowess, showed off the annual Zolfaqar military exercise, which included live-fire drills involving anti-ship missiles, drone swarms, and submarine-launched torpedoes.
This event took place two weeks after a confrontation in international waters between the Iranian Revolutionary Guard and the US Navy.
Though neither side shared any specific circumstances surrounding this
Related Posts
confrontation, with each side providing competing narratives. But it is clear that there was tension on October 24, 2021, with forces from both countries Iranian and US naval forces pointing loaded weapons towards one another, while Iranian forces boarded and took control of a Vietnamese-flagged oil tanker, which was then sailed into Iranian territorial waters, ending the face-off.
The Iranian forces shared that the US had engaged in an act of "piracy," trying to seize a shipment of Iranian oil that was loaded onto the MV Southys, owned by the Hanoi-based OPEC Petroleum Transport Company.
In order to save its people, Iranian forces were compelled to board the vessel, using helicopter-borne commandos, and then sail the ship and its 26-person crew to the Persian Gulf port city of Bandar Abbas. Denying the Iranians accusations, the US claims that they responded to a ship in
distress and were simply monitoring the situation. In past as well, the US has seized the Iranian petroleum shipments on the high seas, part of what it claims to be the lawful enforcement of US sanctions targeting Iran, where historically the Iranian version of events is closer to the truth. Last year in August 2020, the US seized four Liberian-flagged vessels (the M/T Bella, M/T Bering, M/T Pandi and M/T Luna) carrying approximately 1.116 million barrels of fuel, with help of foreign partners to threaten ship owners' insurers, and captains with sanctions to force them to surrender their cargo to US control, without any military. Later the cargo was offloaded at the US port of Houston.