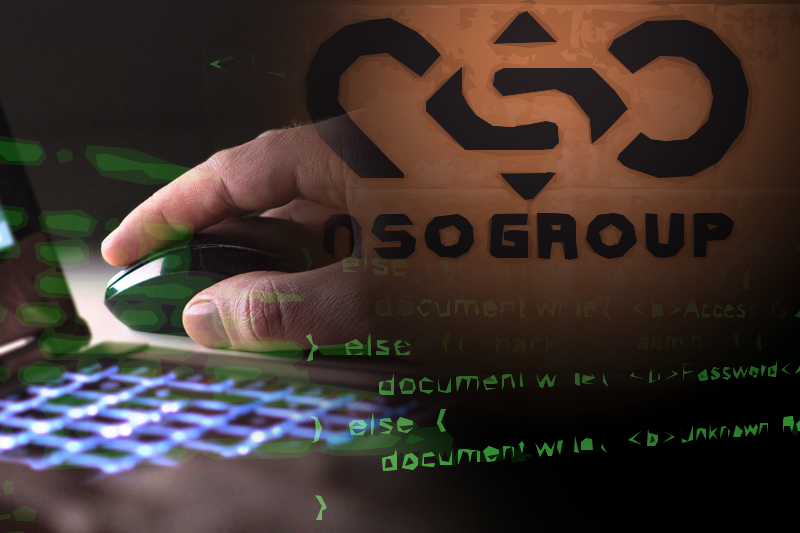 israels nso group battered further as apple files lawsuit on the pegasus maker
Israel's NSO Group battered further as Apple files lawsuit on the Pegasus-maker
Israel -Israel's NSO Group, the maker of spyware Pegasus, is on life support and all attempts to resuscitate the company by its founders is failing to show any results. On November 3, the Biden administration gave little notice to its allies in Israel when it put NSO Group on a blacklist. Co-founder of the group, Shalev Hulio at the time had reached Washington DC to mend the dents on the company's reputation, with zero awareness of what was waiting to run down on the company. US accused the Pegasus software of NSO Group of being used by world regimes for "translational repression" as the reason of blacklisting.
The company's situation has worsened further down the road since then. The world's largest technology company, Apple Inc, this week filed a scathing lawsuit in California against the spyware maker for being "amoral 21st-century mercenaries" whose tools had invited "routine and flagrant abuse". This is while the Israeli company has continuously defended its position claiming that the Pegasus software is a principal surveillance tool. The software was used by various countries to spy on individuals and entities through phones and interception of calls and messages.
"For their own commercial gain, they enable their customers to abuse [Apple] products and services to target individuals including government officials, journalists, business people, activists, academics, and even US citizens," Apple said in its lawsuit. "While NSO was busy hiding behind their unnamed customers, it was committing multiple violations of federal and state law as it developed and used – or assisted others in using – tools that had harmed Apple's users," the lawsuit alleged.
Related Posts
It was revealed that a few hours into the lawsuit filing by Apple, threat notification alerts were sent by Apple to alleged victims of surveillance by states of Thailand, Uganda, and El Salvador.
Another problem rose for NSO Group when Moody, the credit rating agency, issued a warning to the group that it was at risk of insolvency for defaulting on $500 million in debt.
Alaa Mahajna, who for years has fought legal battle against NSO said, "NSO spent years dismissing any criticism and dodging accountability for human rights violations. It is very encouraging that most major tech companies and the US government now see the pernicious effect of NSO's technology."
"As the first lawyer to bring legal proceedings against them, I am happy to see that these major actors are seeing what we saw four years ago. The atmosphere is definitely changing. It was and still is hard work for everyone involved, and some of us paid a price, but it is gratifying to see the tide turning," Mahajna said.