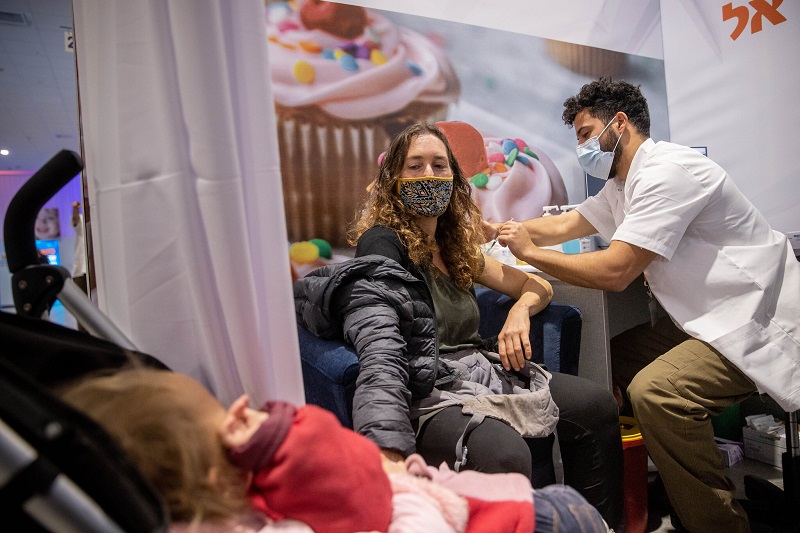 coronavirus
Omicron: Israel tightens restrictions over new COVID variant
Israel– With the Omicron variant of COVID-19 making waves all across, Israel has announced a ban on the entry of all foreigners into its borders.
Prime Minister Naftali Bennett said the ban would last 14 days, making Israel the first country to shut its borders in response to the potentially more contagious new coronavirus variant.
The ban came into effect at midnight on Sunday.
According to media reports, a travel ban on foreigners from most African states had already been imposed on Friday.
Bennet said the administration would use counter-terrorism phone-tracking technology to contain the spread of the Omicron variant.
Officials believe that soon there will be more information on the effectiveness of COVID-19 vaccines against the Omicron, which originated from South Africa and has been named a "variant of concern" by the World Health Organization.
Related Posts
Israel detected the Omicron strain in a foreigner on Saturday. The person had returned from Malawi. Later, officials said that they were investigating seven other suspects' cases, including three vaccinated individuals placed in isolation.
Head of the government's COVID-19 advisory panel said that the new measures were mandatory for the "fog of war" around the new variant, saying it was "best to act strictly and early" to prevent its spread.
The prime minister's office said that the entry of foreign nationals into Israel's parameters is banned other than the cases approved by a special committee.
Only four weeks ago, the country reopened its borders to foreign nationals after a prolonged closure due to COVID-19.
It merits mentioning that Israeli citizens will be required to show a negative PCR test and quarantine for three days if they have been vaccinated and seven days if they have not. Experts, however, have called the latest measures "extremely stringent", saying they mark a reversal of a policy that allowed foreign tourists at the start of November.