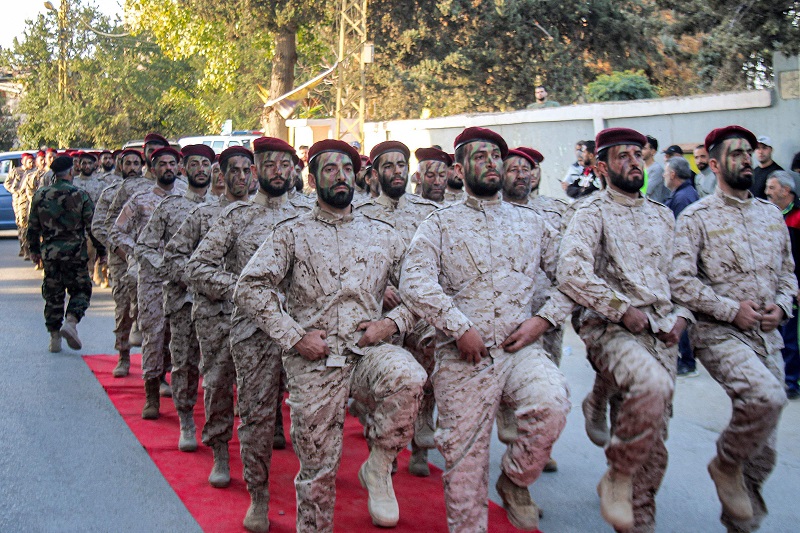 lebanons amal party chose us designated terrorism financier to run for upcoming elections
Lebanon's Amal Party Chose US-Designated Terrorism Financier to Run for Upcoming Elections
Last updated on November 23rd, 2021 at 04:38 am
Lebanon – Kassem Hejeij, a US-designated terrorism financier, is set to run as a candidate for 2022 elections through Lebanon's Amal Party. Amal leader Nabih Berri's wife Randa brokered the deal.
The US Office of Foreign Assets Control in 2015, imposed sanctions on Hejeij for helping Hezbollah open bank in Lebanon and provided credit to Hezbollah procurement companies".
The decision angered parts of the Amal campaign, particularly Abdallah Berri, a son from Nabih Berri's first wife who has been chosen to replace his grandfather, who served as Lebanon's Parliament speaker since 1992.
This is the second time that the Lebanese expatriates will be casting their vote in March 2022 amid the nation's devastating financial and political crisis.
Numerous individuals see the vote on March 2022 as an opportunity to challenge the wealthy and elite class grip on a nation immersed in its most terrible monetary crisis.
Related Posts
However, critics doubt that elections alone can overturn many years of debasement, blunder, and political mismanagement by authorities who have been competing for power since the 1975-1990 conflict.
Lebanon's diaspora, estimated to be three times the country's 6,000,000 populace, will participate in the election favoring the 128-seat legislature, making them incredible electoral power.
The registration of expatriate voters for the March 2022 election begins as Lebanon's citizens live below the poverty line.
While the 2018 election was poorly publicized, the registration process is now explained on social media by opposition activists in Lebanon and abroad.
In some sections of Europe, registration centers are set to help citizens sign in. Europe estimated the most significant number of enrolled ex-pat voters, with almost 75,000, Asia with 61,000, and North America, where 60,000 ex-pats, the foreign ministry stated in a statement. The struggle to survive countless power cuts and high prices has pushed numerous Lebanese people to leave the nation.