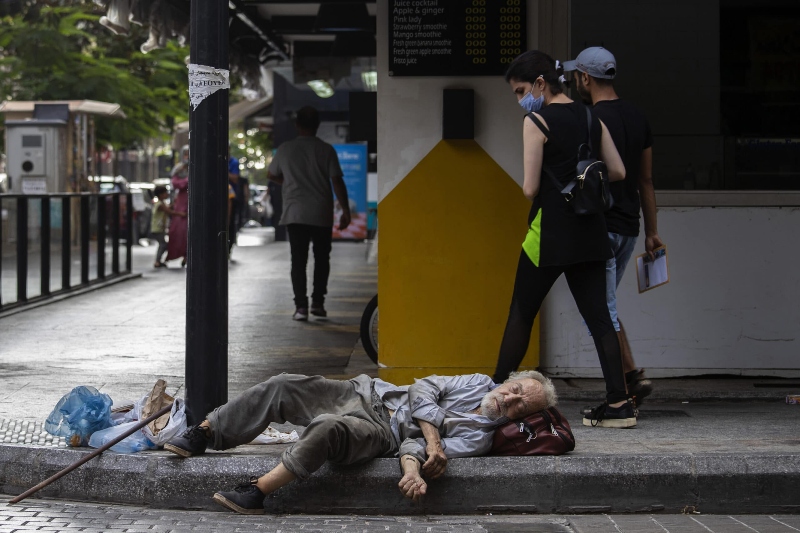 lebanon population
Majority of the population prefers leaving Lebanon due to the ongoing crisis: Survey
Lebanon
Inability of the government to solve the crisis in the country, the majority of the people in Lebanon have chosen to leave the country in search of better living conditions. As per a survey, 63 percent of the Lebanese population has preferred living elsewhere due to the unchanging dynamics of the country. 
Due to political turmoil in the nation, Lebanon is unable to get back on its feet after suffering a major economic crisis. While many would assume that due to the Covid-19 pandemic, most of the nations went through a horrific time dealing with the economic failure, things were actually much worse for Lebanon.
After the Beirut blast, the already struggling economy of the country lost its balance completely and even though many nations agreed to help the nation, lack of proper administrative structure did not allow them to invest money in the country. Since the last two years, the country is experiencing one of the worst economic meltdowns recorded in history. 
Related Posts
All these factors combined, civilians have decided that they no longer want to live in the Arab nation. Even though they have cash with them, the currency holds no value which is essentially restricting them from buying a lot of important things including food and basic resources such as medicines.
The local currency has plummeted by more than 90 per cent since 2019 and last week the Lebanese pound also dropped by 25,000 against the dollar from 1,000 in 2019. The survey was conducted among 1000 people in August and it was Thursday when the results came.
Many of them chose countries like Germany and Canada to relocate but the commonality between all of them remained the fact that they wanted to leave the country after such a climate of incidents. Earlier people showed faith in the leaders to tackle the issue with esteem, patience and resilience and hence the number was far lesser. 
After witnessing failed diplomatic partnerships, no attempt at solving the economic failure, lack of attention to more pressing issues and corruption, people have already started losing hope on the government and hence are choosing to leave the country.