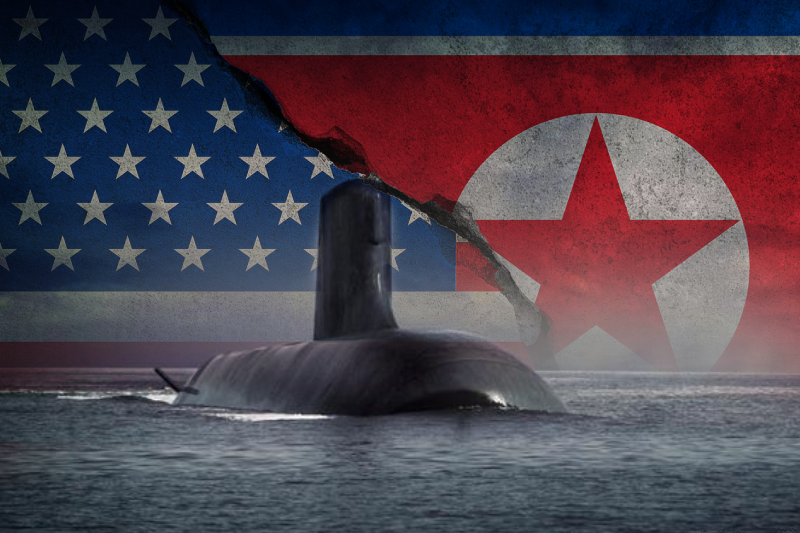 north korea threatens australia again now its about buying nuke submarines from america
North Korea Threatens Australia Again; Now Its About Buying Nuke Submarines From America
Last updated on September 30th, 2021 at 10:59 am
North Korea is not happy about America's increasing business with Australia. The U.S. is helping Australia develop its military power, especially in acquiring nuclear powered submarines. North Korea has already warned about countermeasures, if the possessions for Aussies means threat to their territory.
According to a foreign ministry officials quote to the media, "the trilateral alliance between the US, UK and Australia is extremely dangerous." He felt it destroys the security balance in the Asia-Pacific and could trigger a "chain reaction of armed races." This is in fact completely wrong as the trilateral agreement is a way for western nations to push back growing power rage amongst nations in the east like China and North Korea.
Biden administration last week announced the release of eight submarines armed with nuclear warheads for Australia. While this goes completely against the nuclear treaty and possession of armed weapons, it is Australia's attempt to send off a serious signal that it does know how to protect itself.
The announcement did trigger an angry French reaction. France felt betrayed as Australia backed out of a $66 billion contract with French majority state-owned Naval Group to build 12 conventional diesel-electric submarines. As it stands now, they are in business with the US.
Related Posts
But PM Scott Morrison blames it on Canberra's urgent need to arm itself as things with China have been consistently heating up over the last two years. North Korea and the US have never seen eye-to-eye over the nuclear arsenal possession.
The deal of peace went kaput between them in 2019, when the US refused to accept North Korean demands for major sanctions relief in exchange for dismantling an aging nuclear facility, which would have amounted to only a partial surrender of its nuclear capabilities. After Iran, North Korea is the other nation that has major nuclear arsenal that threatens peace and security of world over.
The North this month has already sent terror waves to its neighbours as it has tested a new cruise missile it intends to eventually arm with nuclear warheads and demonstrated a new system for launching ballistic missiles from trains.