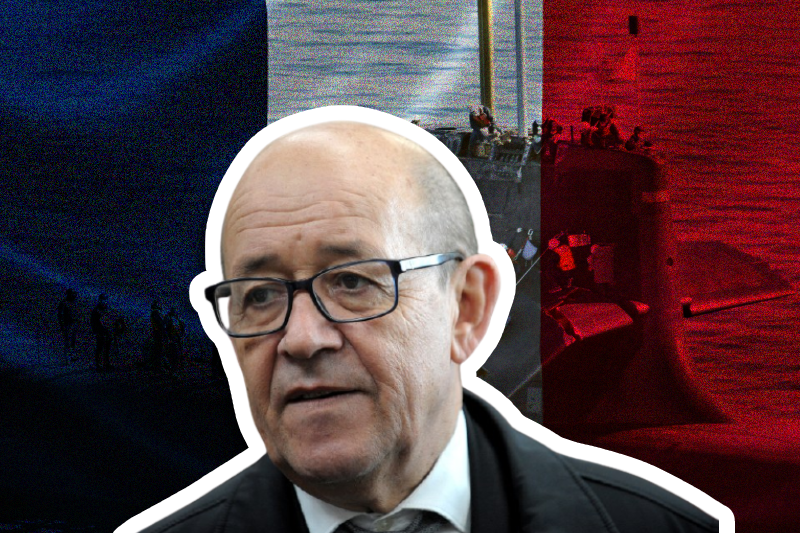 aukus france recalls its ambassadors from the us and australia
Aukus: France Recalls its Ambassadors from the US and Australia
France has recalled its ambassadors to the United States and Australia for consultations due to the "exceptional gravity" of announcing the strategic partnership between Washington, London, and Canberra, which led to Australia canceling a signed purchase agreement of submarines with France. The Foreign Minister, Jean-Yves Le Drian, confirmed yesterday.
"At the request of the President of the Republic, I have decided to immediately call our two ambassadors in the United States and Australia back to Paris for consultations. That unprecedented decision is justified by the gravity of the announcements made on September 15 by Australia and the United States," the Paris minister said.
In the note, the French Minister Jean-Yves Le Drian underlines that "the abandonment of the ocean-class submarine project that linked Australia to France since 2016, and the announcement of a new partnership with the United States, aimed at launching studies on a possible future cooperation on nuclear-powered submarines constitute unacceptable behavior between allies and partners, the consequences of which concern the very conception of our alliances, partnerships and the importance of the Indo-Pacific for Europe."
The US said to be sorry for the French ambassador's recall
The White House expressed "regret" for the recall of the French ambassador but said the United States would work to resolve the diplomatic dispute. "We are sorry that they have taken this step. We will continue to work in the coming days to resolve our differences, as we have done at other points during our long alliance," explained a White House official, speaking on condition of anonymity.
Related Posts
Australia understands France's "disappointment" Australia understands France's "disappointment" at its decision to forgo the purchase of French submarines but looks forward to continuing to work with Paris. That was declared today by the Australian Foreign Minister, Marise Payne. "I fully understand the disappointment. It is clear that these are complicated issues to manage," she said from Washington. "But we will continue to work constructively and in close cooperation with our French colleagues."
The American choice to remove a European ally and partner such as France from a structuring partnership with Australia when facing unprecedented challenges in the Indo-Pacific region marks a consistent absence that France cannot observe and regret. The deplorable decision just announced only reinforces the need to raise European strategic autonomy loud and clear.
There is no other credible way for Europeans to defend their interests and values worldwide. China, in response, urged the US, Britain, and Australia to shake off their Cold War mentality and ideological bias. London and Canberra deny. The Australian Prime Minister said he was ready to discuss other issues with Chinese President Xi Jinping despite mounting tensions between the two countries and long-frozen high-level talks. Meanwhile, the British Defense Minister has assured that the new pact with the US and Great Britain is not a new Cold War with China.