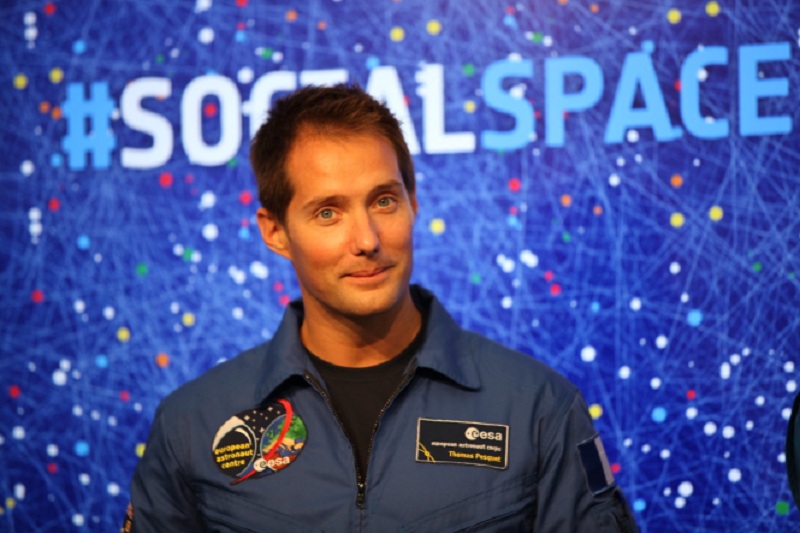 french astronaut thomas pesquets aurora time lapse video from iss goes viral
French Astronaut Thomas Pesquet's Aurora Time Lapse video from ISS Goes Viral
A French astronaut, Thomas Pesquet, shared a time-lapse video of aurora australis (Southern Lights) while aboard in International Space Station (ISS). Soon it became viral, and Twitter was poured with compliments and praises for the fantastic mesmerizing visual. The clip left Twitterati mesmerized, and the social media got flooded with comments like wow, dazzling, beautiful and much more.
The video showcases a beautiful psychedelic aurora over a blue ocean under the moonlight. Thomas Tweet said, defining the moment in (French), an aurora australis under the moonlight. Clouds competing for attention in this aurora time- lapse above a blue ocean. #MissionAlpha Auroras are one of the most beautiful natural wonders of the world. They vividly display the Earth's magnetic field when they interact with charged particles from the sun.
Related Posts
It can be seen in a mix of blue, red, green, orange hues during the night sky. It's a breathtaking view worth watching on a cold night out when visiting the high southern or northern latitudes. Aurora Australis is also known as southern lights, which are visible from the regions in Southern Hemisphere and Aurora Borealis is known as Northern lights are visible from the areas in Northern Hemisphere.
Thomas Pesquet joined European Space Agency (ESA) as an astronaut in May 2009. Thomas was born on 27 February 1978 in Rouen, France. In 2001, during a master's degree, he learnt spacecraft designing and control from the ISAE- SUPAERO in Toulouse, France. He also finished Aeronautics and Space Masters course at the École Polytechnique de Montréal, Canada. The French astronaut has been assigned to the second mission flight of SpaceX's Crew Dragon spacecraft, which will be called Alpha after Alpha Centauri (the brightest star in the constellation Centaurus).
Une aurore australe sous la lumière de la lune 🤩
.
Clouds compete for attention in this aurora timelapse over a blue ocean.#MissionAlpha pic.twitter.com/r9y1t2MgPp

— Thomas Pesquet (@Thom_astro) September 14, 2021