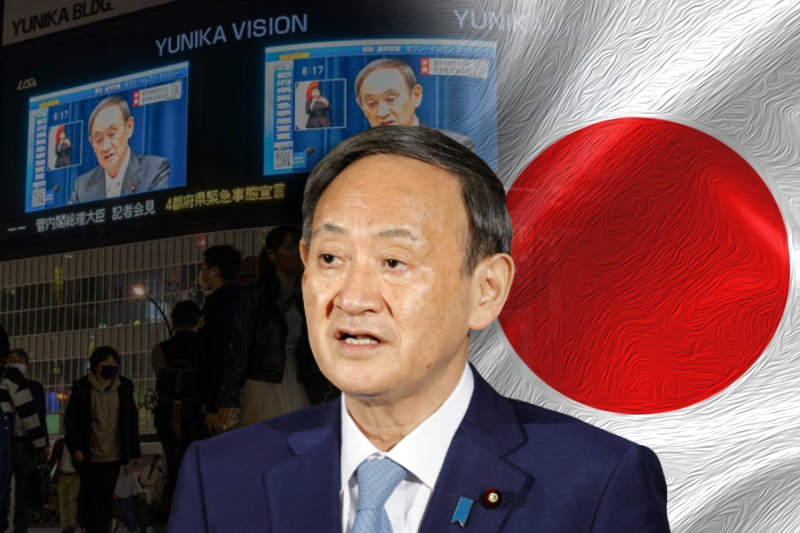 japan suga
Japan's Suga likely to face challenge in upcoming LDP party leader poll
On Thursday, Japanese former foreign minister Fumio Kishida challenged Prime Minister Yoshihide Suga for the Liberal Democratic Party leadership polls. Suga is struggling with fewer approval rates ahead of the general election.
Suga reiterated he would seek a re-election on Sept. 29 for president office in the Liberal Democratic Party (LDP), while ex-internal affairs minister Sanae Takaichi also dived in the competition.
Suga, 72, took the nation's responsibility last September with about 70% support; however, his ratings have fallen below 30% as Japan fights its terrible surge of coronavirus and a large number of his LDP officials fear for their posts.
Related Posts
The victor is guaranteed to be the leader because of the LDP's majority in the parliament's lower house. The LDP head should lead the party to the general elections by Nov. 28, which the Sankei paper stated will be held in the month of October or later.
The challenges to Suga may not overturn him as a leader, stated Hiroyuki Ueno, senior strategist at Sumitomo Mitsui Trust Asset Management. "My understanding is, a great many people in business sectors anticipate that Suga should win except if he chooses to quit by himself." The LDP-led coalition isn't relied upon to lose its preponderance in the lower house, yet conjectures propose that Suga's party could lose the majority that it hangs on to, a result that would debilitate whoever is driving the LDP.