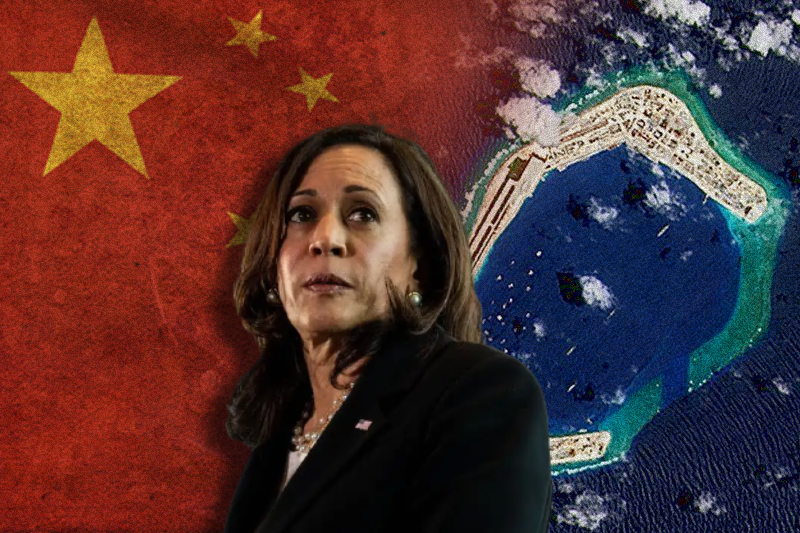 harris in singapore
Harris in Singapore: Inculpates China of intimidation in South China Sea, pledges US to stand with allies in region
Kamala Harris didn't hold back from delivery sharp blow on China's actions in the South China Sea, calling it synonymous to "coercion" and "intimidation". During her visit to Singapore, VP Harris delivered sharp rebuke on Beijing in a key foreign policy speech on Tuesday. She further affirmed that United States will stand strong supporting its allies in the region against China's advances.
During the speech in Singapore, Harris laid down plans of US President Joe Biden's administration around the Indo-Pacific region. "Beijing's actions continue to undermine the rules-based order and threaten the sovereignty of nations."
Why is South China Sea highly crucial for Beijing?
South China Sea is a strategically important channel through which trillions of dollar worth of shipping makes it way annually. China claims almost entire of the highly resourceful area. If successful, the global trade channel will come directly under control of Beijing, with obvious repercussions. Moreover, similar claims are made by four South-East Asian countries also, along with Taiwan.
A productive day in Singapore. pic.twitter.com/RxIj3fUPMw

— Vice President Kamala Harris (@VP) August 23, 2021
China's actions in the region
Beijing directly ignored 2016 international tribunal decision that had declared that majority of China's claims on the waters is without any ground. China has been accused of deploying military hardware that includes anti-ship and surface to air missiles in the South China Sea region, thereby ignoring the 2016 decision. This has escalated tensions between China and other rivals in the region.
Harris's reaffirmations
During her speech, Harris cemented US commitment to support the allies in region, which is gaining keen attention and interest of Biden administration. Harris declared that US "stands with our allies and our partners" against China's advances and threats.
Related Posts
On Monday, Harris addressed sailors aboard a US combat ship at the Changi naval base, Singapore and said that "a big part of the history of the 21st century will be written about this very region" and their pivotal work defending the region is lauded and appreciated. "It is in our vital interest to stand united with our allies and our partners in south-east Asia in defence of a free and open Indo-Pacific," she said.
Harris met Singapore president Halimah Yacob and prime minister Lee Hsien Loong on Monday. Her office announced that this meeting has led to agreements in multiple arenas including tackling cyberthreats, climate change, Covid-19 pandemic and supply chain issues. She is on a week long tour of South East Asia.