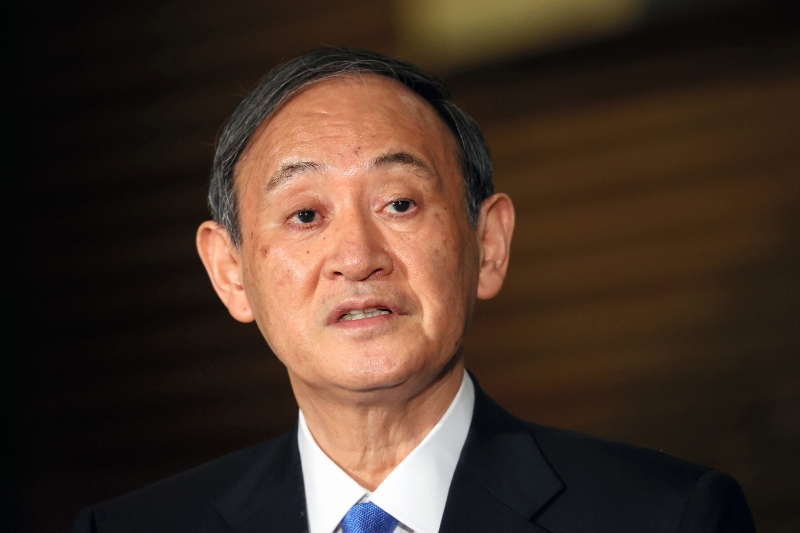 japanese pm
Japanese PM announces not to run in the party leadership race
Japanese Prime Minister Yoshihide Suga announced Friday that he would not be running in the Liberal Democratic Party leadership race this month.
Suga said running in the race and leading a war against the coronavirus "would require a lot of energy" – thus setting a stage for his replacement after a year in office.
Suga, 72, took over after former Prime Minister Shinzo Abe, who resigned last September, citing ill health after a record eight-year term. He has seen his support ratings drop below 30 per cent as the nation grapples with its worst wave of COVID-19, ahead of a general election this year.
The shock announcement is also seen as an aftermath of his approval ratings stooping to an all-time low due to his government's handling of the response to the pandemic.
"At the executive meeting today, President Suga said he wants to direct all his efforts on anti-coronavirus steps and will not run in the leadership election," the LDP's secretary-general, Toshihiro Nikai, told the press after news of Suga's departure was reported.
Related Posts
"I'm surprised. It's really regrettable. He tried his best, but after thorough deliberations, he made this decision," he added.
Suga will back Taro Kono – minister in charge of the nation's vaccination programme – to succeed him.
Political manoeuvring has heated up among ruling party grandees and potential candidates since Suga's surprise announcement that he was stepping down.
Suga is expected to continue until his replacement is chosen in the party election set for Sept. 29. The LDP leader will then become the PM – given the party's majority in parliament.
Kono, 58 – a former foreign and defence minister – is popular among the youth after building support via Twitter, where he has 2.3 million supporters – a rarity in Japanese politics, dominated by older men less skilful with social media.