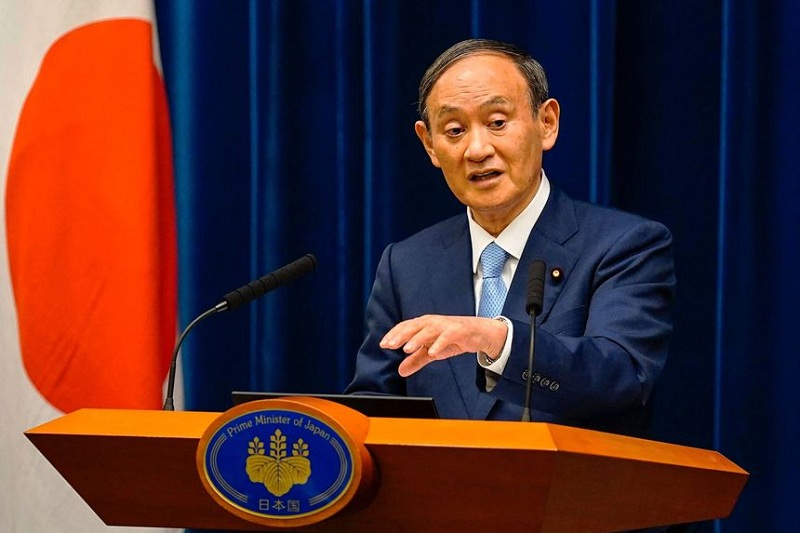 japans vaccination minister favourite to replace pm suga
Japan's Vaccination Minister Favourite to Replace PM Suga
Japan's vaccination minister Taro Kono is said to be the favourite to replace the current Prime Minister, Yoshihide Suga, as the head of the ruling Liberal Democratic Party. This statement can be deemed accurate if seen in the light of a poll conducted by TV Tokyo and Nikkei. About 27% of survey respondents, in total, opted for Kono as a "proper person" to become the party's president.
They were given a choice of 10 LDP politicians. According to the survey, former Defense Minister Shigeru Ishiba came second with 17%, and ex-Foreign Minister Kishida Fumio came third with 14%. Furthermore, former Internal Affairs Minister Sanae Takaichi – seeking to become the country's first female premier – secured fifth place with 7%.
On September 3, Suga said he would not seek another term as the leader of his party after being on the job for about a year. His support rate dropped amid surging criticism over his pandemic management. It merits mentioning that whoever takes over as the party's leader has the virtual assurance of becoming the prime minister due to LDP's dominance in parliament.
Related Posts
Taro Kono, on Friday, declared his candidacy for the leadership, becoming the third lawmaker to join the race officially alongside Takaichi and Kishida. He also serves as the minister of Administrative Reform. On Saturday, the results of the Sept. 9-11 poll were released. The Nikkei poll also lent the current cabinet with an approval rating of 36% – unchanged from the previous month's and very low than the disapproval rating of 56%.
The poll consisted of responses from 984 men and women over the age of 18 – contacted randomly. In the election, only LDP lawmakers and grassroots members will be able to cast their votes, but candidates' fandom among the general masses counts as the winner of the race.