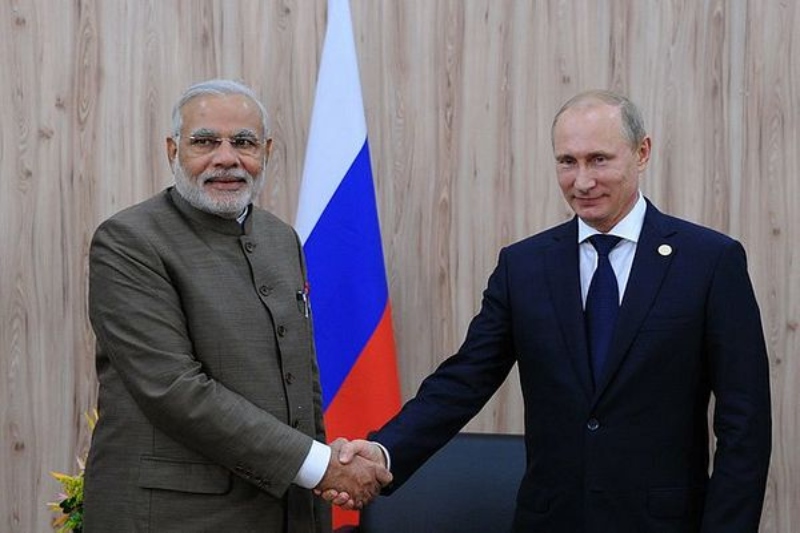 india russia ties steadily evolving amid shifting global power dynamics
India-Russia Ties Steadily Evolving Amid Shifting Global Power Dynamics
Bilateral relations between India and Russia are experiencing a complex shift, particularly in the aftermath of the ongoing developments in Afghanistan following the Taliban takeover. While New Delhi has shown its resistance to the Taliban's actions in Afghanistan, Russia joined hands with Chinato to exert more influence in the regional security matters following the West's withdrawal. As part of these efforts, Russia recently abstained from a crucial United Nations Security Council (UNSC) meeting on Afghanistan presided by India.
Furthermore, Russia has expressed its discontent with New Delhi's expanding role in the Quad (Quadrilateral Security Dialogue) with the United States and other Pacific allies including Japan and Australia.
Changing Power Dynamics
With New Delhi's ongoing tensions with Beijing on one hand and increasing closeness with Washington on the other, it is important for the Modi government to initiate efforts on revamping its geopolitical strategies on Moscow. At the same time, Russia's growing partnership with Beijing has had significant implications on Moscow's ties with New Delhi.
Even as the two sides are witnessing a growing alliance with other regions, New Delhi and Moscow does not appear to be giving up on each other. In fact, India and Russia are taking measures to adapt to the changing geopolitical dynamics in great power politics, noting the years of cordial ties shared between both countries.
Related Posts
Efforts to Boost Ties
Last week, virtually addressing the 6th Eastern Economic Forum (EEF) Summit in Vladivostok, Indian Prime Minister Modi lauded that partnership shared by New Delhi and Moscow, particularly during the COVID-19 pandemic.
"The friendship between India and Russia has stood the test of time. The pandemic has highlighted the importance of the health and pharma sectors in our bilateral cooperation. Energy is another major pillar of our strategic partnership," he noted.
The two sides are looking forward to using the 13th BRICS forum as an opportunity to enhance their cooperation and with other nations in various sectors. According to experts, Russia is also seeking to step up cooperation between India and China through the forum in order to balance out its relations with both countries.
Despite all tensions and China's resentment, India and Russia have signed defense deals worth $15 billion in the last three years. Russia is notably the biggest partner for India in its strategic program.
While Russia's stance on Afghanistan differs from that of India, Russia continues to ensure its strategic outreach to India. Last month, India and Russia decided to form a permanent bilateral channel for consultations on Afghanistan, following a detailed dialogue between Russian President Vladimir Putin and Indian PM Modi on the matter.