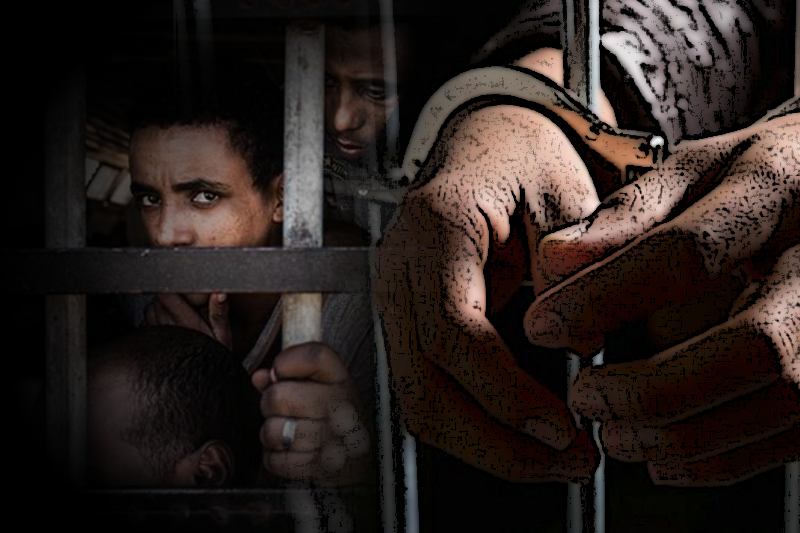 catastrophe in libya as 5000 migrants captured in single week kept under inhumane conditions
Catastrophe in Libya as 5000 migrants captured in a Single week kept under inhumane conditions
Libya – Past one week has seen catastrophe in Libya to the extreme with 5000 migrants being detained by authorities in a radical crackdown on refugees and migrants living in the oil-rich North African country. This number of arrests made in Tripoli's detention centres has further tripled in the past three days after 5000 people were arrested in a violent crackdown on October 1.
The Doctors Without Borders/Médecins Sans Frontières (MSF) report that these people have been subjected to severe abuse and sexual torture. According to MSF, which provides medical services to these detention centres, numerous people are kept in overcrowded facilities with no access to clean water, food or medical care.
"Many of those arrested were reportedly subjected to serious physical assault, including sexual violence, during searches on their houses," the MSF stated in a statement.
Many of the arrested migrants were first detained by the EU backed Libyan coastguard and then transported to the detention centres under "inhumane conditions" before being released on Libyan streets. Libyan authorities have defended that the majority of the arrests of migrants from across Africa are due to alleged links to drug trafficking and illegal immigration.
Related Posts
"We are seeing security forces take extreme measures to arbitrarily detain more vulnerable people in inhumane conditions in severely overcrowded facilities," said Ellen van der Velden, MSF's operations manager for Libya. "Entire families of migrants and refugees living in Tripoli have been captured, handcuffed and transported to various detention centres. In the process, people have been hurt and even killed, families have been split up and their homes have been reduced to piles of rubble."
MSF reported that one detention centre was crammed up with over 550 women, some of who are pregnant, along with children and newborn babies. Overcrowding led to men being forced to stand for hours together while many were held outside without any shelter. One Eritrean man who was detained shared the ordeal, "There is no water, no food, no stuff for sleeping. More than 90 per cent of all migrants are arrested. It's like we are playing hide-and-seek with the police or other forces now."
A United Nations Human Rights Council commissioned independent investigating mission in Libya said on Monday of finding "murder, enslavement, torture, imprisonment, rape, persecution and other inhumane acts committed against migrants (in Libya) form part of a systematic and widespread attack directed at this population, in furtherance of a state policy".
Libyan Coastguard is supported by the EU to steer back migrants from the African continent trying to reach Europe, making Libya a hub of migrants facing the ordeal of another extremity.