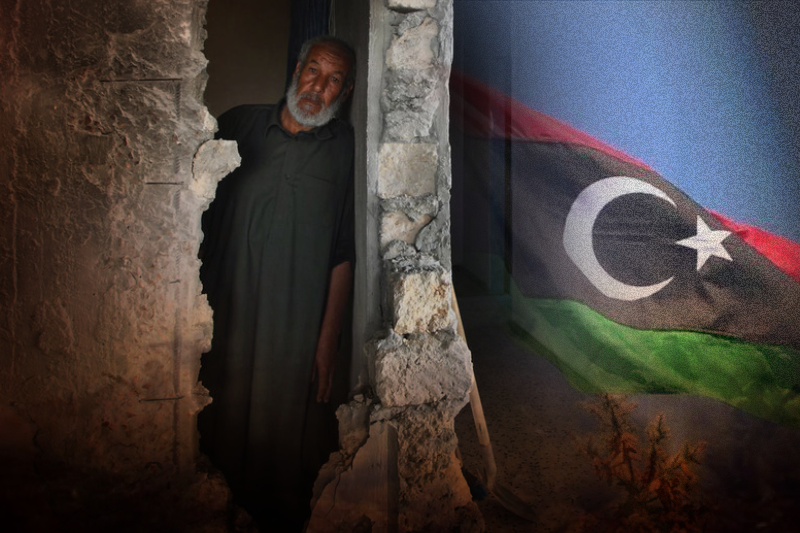 unhrcs commission in libya accuses it of extreme war crimes since 2016
UNHRC's commission in Libya accuses it of extreme war crimes since 2016
Libya –UN Human Rights Council commissioned an independent fact-finding mission in Libya that has revealed some damning facts. The United Nations investigation has found that since 2016 Libya has witnessed extreme war crimes and crimes against humanity like murder, torture, rape, extrajudicial killings and slavery. The mission in Libya further found that migrants were the particularly targeted group that experienced violations since the North African country plunged into civil war and instability.
There have been concerns making rounds that Libya has been ground to operations by foreign mercenaries. Leading on the same path, UN experts have said that there are "reasonable grounds" that strong belief that mercenaries from the Wagner Group, a Russian private4 military group, might have been responsible for murders in connection to direct gunshots they fired at people, as evidence suggests.
Reports have also come forward that suggest Libyan coastguard, trained by European Union, was involved in the ill-treatment of migrants. The coastguard had also transferred to detention centers with prevalent sexual violence and torture conducts. The Libyan coastguard has been trained and equipped by the EU in an attempt to arrest migrant flow across the Mediterranean. The targeted groups against crimes and torture include women and minorities.
Related Posts
The UN commissioned mission in Libya that was led by three members said in the report, "The violence that has plagued Libya since 2011, and which has continued almost unabated since 2016, has enabled the commission of serious violations, abuses, and crimes, including crimes against humanity and war crimes, against the most vulnerable."
Mission's chairperson Mohammad Auajjar said, "All parties to the conflicts, including third states, foreign fighters and mercenaries, have violated international humanitarian law, in particular the principles of proportionality and distinction, and some have also committed war crimes."
Chaloka Beyani, another mission member, said, "Our investigations indicate that violations against migrants are committed on a widespread scale by state and non-state actors, with a high level of organization and with the encouragement of the state – all of which is suggestive of crimes against humanity." Since 2011, the oil-rich North African country has been under civil conflict and political instability after NATO-backed uprising led to the toppling of long-time autocratic Libyan leader Muammar Gaddafi. The UN had commissioned the fact-finding body to Libya in June 2020, a move that was supported by Tripoli.