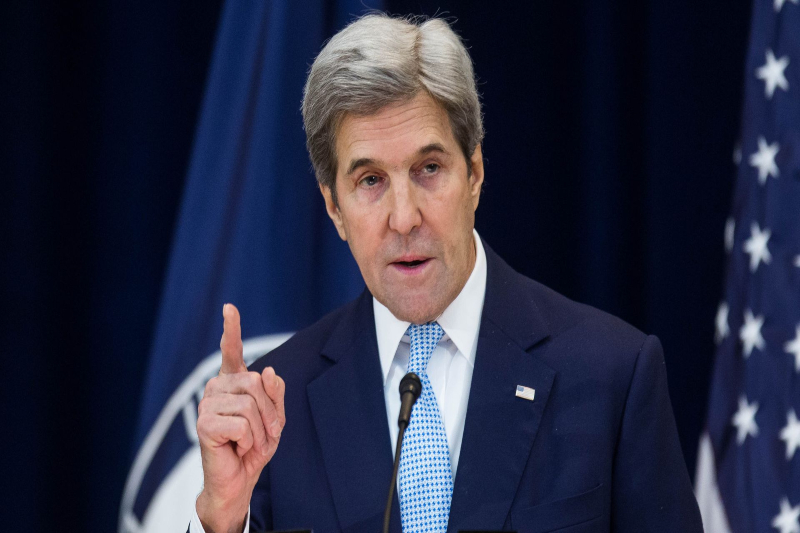 kerry embarks china visit
Kerry embarks on Japan, China visit to curb carbon emissions
Last updated on January 19th, 2022 at 06:19 am
US climate envoy John Kerry has reached Tokyo for consultations with Japanese Prime Minister Yoshihide Suga on cooperation on cutting support for fossil fuels and carbon emissions.
Kerry will separately meet Japan's Environment Minister Shinjirō Koizumi to address areas of cooperation between the two countries.
The former secretary of state will meet international counterparts in Tokyo to "discuss steps to drive collective climate action".
Kerry will fly out to China from September 1-3 for continued discussions on critical aspects of the climate crisis. This is his second trip to the country after US President Joe Biden took office.
Related Posts
His visits are significant in the context of Washington seeking to build momentum ahead of a summit – in November – on combating global warming.
China postures one of Kerry's biggest challenges before heading into Glasgow. China, the world's largest emitter of greenhouse gases, has vowed to transition to net-zero emissions by the year 2060. Its 2060 decarbonisation objective is a decade behind those of the US and EU.
Kerry's visits to Tianjin in China and Tokyo takes place a few weeks after the release of a document by the world's top climate scientists, which cautioned that the earth would warm by 1.5 degrees Celsius in the next 20 years – a decade earlier than what was predicted three years ago – if drastic efforts to eliminate greenhouse gas pollution are not locked.
After Kerry's mid-April visit to Shanghai, both the US and China vowed to "cooperate to face the climate crisis," as per a joint statement. Still, Beijing, at the end of July, said that this cooperation would bank upon "the overall health" of bilateral relations".
It merits a mention that the US is the second-largest emitter of greenhouse gases. John Kerry has been clear that rapid decarbonisation in both countries is the sole way to limit global warming to 1.5 degrees Celsius over pre-industrial temperatures.