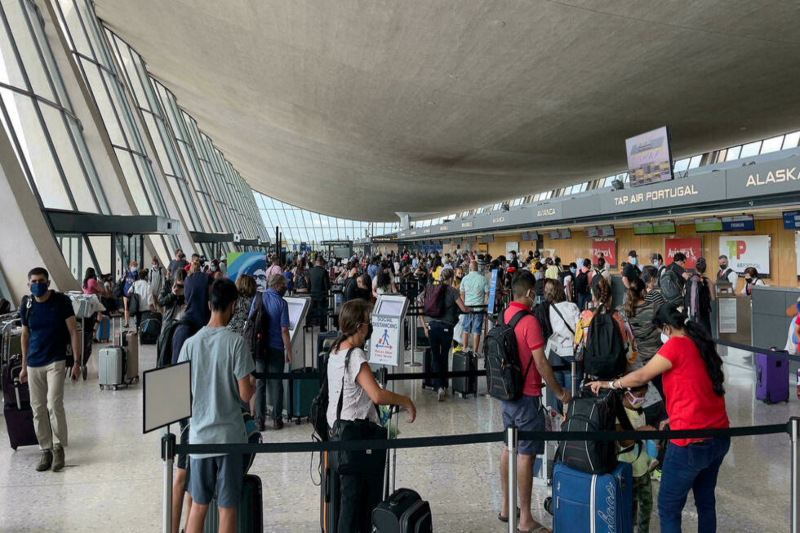 eu new restriction on usa
EU announces new restrictions on non-essential travel from USA
On Monday, the European Union advised national governments to ban people arriving from the United States for non-essential reasons from entering European countries, backtracking from when it suggested EU countries lift restrictions for flights from the United States in June. In addition to the US, Israel, Lebanon, Montenegro, Kosovo, North Macedonia have also left the list of countries exempt from restrictions. That was announced this Monday by the Slovenian presidency of the European Council.
In June, Europe had reopened its doors to non-essential travel from the United States to relaunch tourism, but for the EU, there was no reciprocity; Washington did not. But, on the other hand, it has been equally generous in welcoming European citizens. So, it will now be up to the individual Member States to apply the new travel recommendations suggested by Brussels.
Related Posts
The United States was on the list of safe countries from which travel in the Schengen Area and the EU is allowed, but to remain on this list, countries must have no more than 75 new coronavirus cases per day per 100,000 inhabitants in the previous 14 days.The Council of the EU formed by representatives of the 27 national governments of the Union, approved the measure due to the intense increase in infections recorded in recent weeks in the United States.
According to the US health agency data, there have been more than 300 cases per 100 thousand inhabitants in the last 15 days in the United States. The limit considered an acceptable safety threshold for the European Union is 75 cases per 100 thousand inhabitants.Finally, in the United States, fully vaccinated people are still relatively low: 52 percent, compared to 57 percent in the European Union and 64 percent in the United Kingdom. That contributed to the contagions' growth and, above all, the number of deaths, proportionally much higher than in Europe.
The Financial Times, quoting its sources said that US citizens who received vaccines approved by European regulatory authorities (BioNTech / Pfizer, Moderna, Oxford / AstraZeneca, and Johnson & Johnson) might continue to travel to Europe as well for non-essential reasons. At the moment, however, there are no official confirmations.The opinion of the European Union is not binding, but the Wall Street Journal noted that it has often influenced the decisions of individual states in recent months.
In June, the European Union had recommended that national governments allow non-essential travel from the United States because the data on infections were much better and not to compromise the flow of American tourists. However, the United States had never adopted similar measures against European countries, so much so that flying to the United States from Italy has remained very complicated.