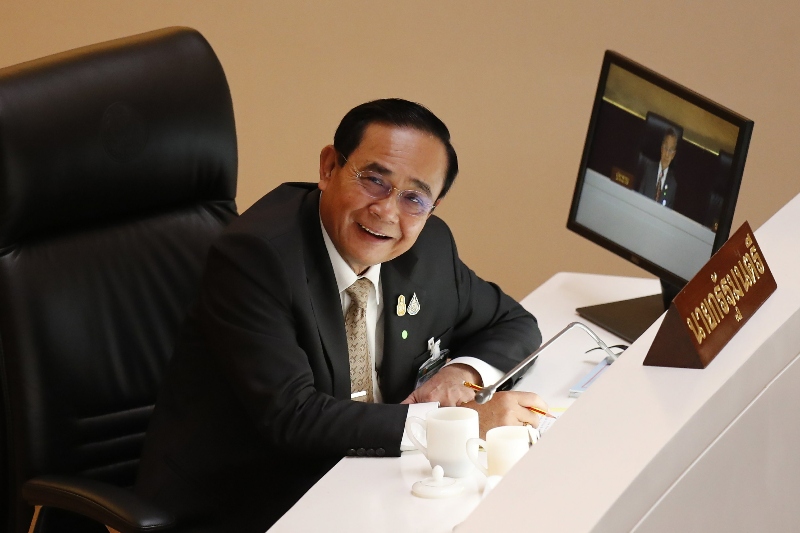 thailand's pm prayut chan o cha
Thailand's PM Prayut Chan-o-cha going to face a no-confidence vote in Parliament
Thailand's PM Prayut Chan-o-cha faces a confidence motion in Parliament as the pro-democracy groups and opposition parties tighten up tension on his administration as it battles to contain one of the most terrible Covid-19 flare-ups in the locale.
The opposition parties presented a movement for objection debates and no-confidence votes on Monday (Aug 16) against Prayut and five different ministers, including Deputy Premier Anutin Charnvirakul, who leads the health ministry. The Parliament voting might begin somewhere during early September, as per House Speaker Chuan Leekpai.
In the same way as other Southeast Asian friends, Thailand has seen a relentless surge in coronavirus cases with the fast spread of the Covid Delta variant. The deteriorating episode has inundated the public health care system, with more than 210,000 active cases and around 5,600 people in severe conditions. 
Related Posts
The control measures hurt businesses, jobs of more than 40% of the populace and triggers street protests for Prayut's resignation.
The protest by the pro-democracy movement, which has been requesting Prayut's resignation for over a year, has faced rubber bullets, water cannons and tear gas. As per the authorities, the protesters are breaking the containment measures and social distancing rules.
While Prayut will probably survive the third no-confidence motion since 2019, the opposition parties are trying to reveal his administration's inability to contain the covid-19 spread and failing to speed up the vaccination drive that has only covered 7% of the country's 70 million population.
The protest, which also calls for a government change and constitutional reform, has won traction as of late, with more people frustrated with the public authority's handling of the immunization rollout and rapid spread of delta variant are joining the protest.