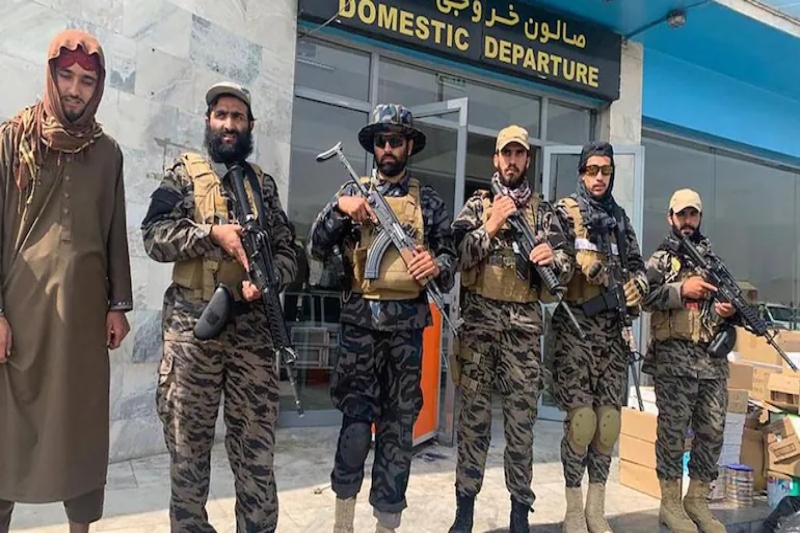 us have secret arrangement with taliban
Did the US have a secret arrangement with Taliban to escort out Americans?
The United States of America has finally evacuated its troops from Afghanistan by the August 31 deadline decided by the Biden administration, putting an end to the 20 year-long war in the Asian country. Controversies and criticism haven't left US President Joe Biden and his administration ever since the troop withdrawal deadline was announced.
Experts called it a hasty move that led to rather a quick rise of the Taliban, taking control of country well before anticipation. Now, a new development has resurfaced – according to two defense officials US military had chalked a secret arrangement with the insurgent Taliban group to help evacuate American citizens. Under the arrangement, Taliban members escorted groups of Americans to gates at Kabul airport.
US operation forces had created a special secret gate at Kabul airport and also established 'call centers' to help evacuate the US passport holders. While the arrangement is described as "beautifully orchestrated" by the officials of US defense department, American troops and others involved in process of safely evacuating citizens said that the operation was far from perfect.
Related Posts
Problems were encountered in evacuation process of vulnerable Afghans and Americans, particularly in the beginning. Taliban was turning away even the American passport holders and legal permanent residents who were supposed to be let through the checkpoints.
What was the US – Taliban arrangement? 
Pre-set 'muster points' were notified to Americans which were close to the Kabul airport. At these sites the Taliban would check their credentials and escort them to the nearby gates which was manned by American troops. They were then taken in by US forces. US troops would come forward in case intervening was required as thousands of desperate Afghans stood at gates waiting to grab any opportunity to flee the country.
Why the secrecy behind arrangement?
US had stayed tight-lipped until now about the arrangements with the Taliban as it was unsure how the group would react to any premature publicity in this direction. The main agenda on mind was to bring home the citizens and vulnerable Afghans. Another reason of secrecy was threats of attacks by ISIS-K if the news of Americans being escorted out was ousted. ISIS, a sworn enemy of Taliban, carried out a suicide attack at airport gate last week killing 13 American troops and over 170 Afghans.