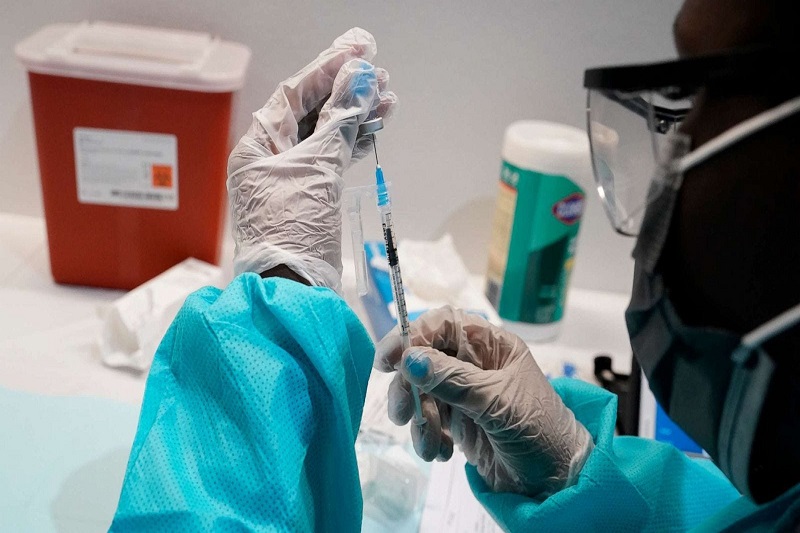 fda refuses booster shot for all americans but senior citizens only
FDA Refuses Booster Shot For All Americans But Senior Citizens Only
After a full day of contemplations, questions answers, presentations, and deliberations, the FDA rejected Joe Biden's Pfizer booster plan for Americans. Instead, a third shot will be administered to elderly Americans only when required. Federal advisers voted 18-0 in favor of recommending Pfizer booster shots for anyone over 65 or anyone who is at high risk of severe disease but declined to recommend it for all Americans.
With the variants challenging the efficacy of the vaccine itself, Biden had chosen the booster shot route for health safety of the masses. If needed, the booster will be administered only six months after having received the second shot.
Pfizer has shared data that the efficacy and protection of the vaccine do tend to wane off with time, as seen in Israel's case. But the reason FDA approval has been halted over booster shots is the lack of safety data when it comes to younger Americans.
Related Posts
While on one side Biden made a commitment that the booster drive does not start without clearance from regulators, his recent speech advocated for a booster campaign start from September 20. If the FDA signs off on the latest plan for boosters for seniors and health care workers, the CDC also has to weigh in. A key meeting is planned soon by a separate group of experts that advises the CDC and will likely discuss who exactly should get the extra doses.
After that CDC recommendation is made, booster shots would be available through any of the nation's 40,000 pharmacies, doctors' offices, and other sites already offering the Pfizer vaccine. Data collected from Israel shows excellent results of booster shots administered amongst senior citizens.
An Israeli study published in a British journal said that there were 11-fold lower rates of infection and nearly 20-fold lower rates of severe Covid-19 among people older than 60 who got a booster dose. A separate Israel Ministry of Health analysis estimated approximately 10-fold improved protection against infection and severe Covid-19 among people who got a booster.