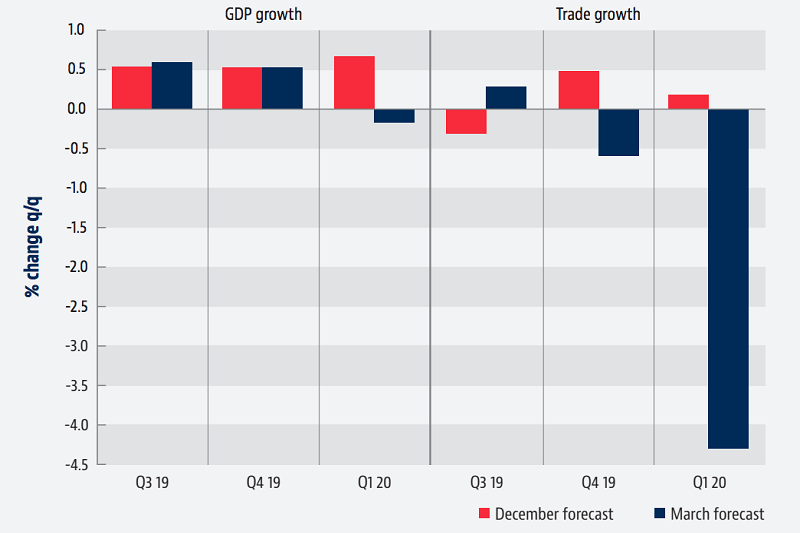 how covid 19 has impacted global supply chain
How Covid-19 Has Impacted Global Supply Chain
The COVID-19 pandemic has changed the business environment for many organizations around the globe. On the onset of this, it has made everyone realize the significance of being able to react, adapt and set up crisis management mechanisms to weather situations of uncertainty. 
With the strict restrictions and lockdowns being imposed, it created many urgent situations that required immediate attention in the early days of the pandemic, although many companies have now begun to move to a recovery mode and have started planning for the longer term.
One such term which becomes prominent during these days is mild stagflation. It is primely because inflation is rising in the United States and in many advanced economies, and growth is slowing sharply, despite massive monetary, credit, and fiscal stimulus.
Related Posts
However, a consensus could be seen that the growth rate has slowed down in the US, China, Europe, and other major economies. It is believed that it is the result of supply bottlenecks in labour and goods markets. There could be multiple factors behind this mini stagflation. Starting with, the Delta variant is temporarily boosting production costs, reducing output growth, and constraining labour supply.
It is noted that workers who are still receiving the enhanced unemployment benefits, will expire in September as they are reluctant to return to the workplace with the raging Delta virus. Parents with children may need to stay at home, owing to school closures and the lack of affordable childcare.
Radically changing an existing supply chain is not as easy as it may sound, as creating a robust and secure supply chain will still need to balance the demands for cost efficiency.
Alongside, new logistics considerations may also have an impact on supply chains and the changes. In the near term, it is expected that companies will begin seeking out a more diversified supplier base while looking to develop a flexible, but cost-efficient, supply chain.