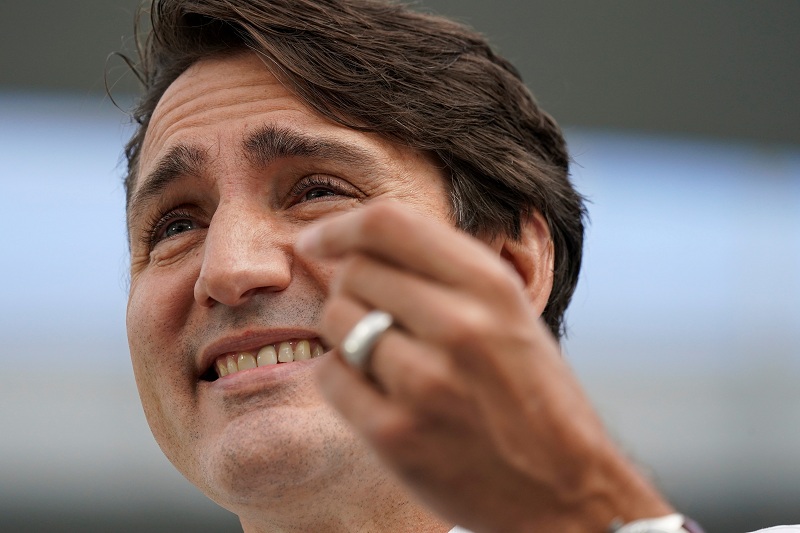 canada's liberal prime minister justin trudeau campaigns in vancouver, british columbia
Justin Trudeau projected to win Canadian elections by TV channels
Canadian Prime Minister Justin is projected to win the Canadian elections. The 49-year-old channeled the star power of his father, the Liberal icon and late prime minister Pierre Trudeau, when he first won election in 2015.
Trudeau has been in power from 2015 and has now won three general elections in less than six years. Issues like Covid-19, climate change, housing affordability and gun control have all been featured as major troublesome areas to the voters, however, it is believed that holding a snap election in the summer during a global pandemic has angered many voters who cannot identify a compelling ballot box issue to justify the undertaking.
Earlier it was reported that with polling stations are likely to still be reporting results into the morning, it was not yet clear if the Liberals had gained enough seats to form a majority in parliament that would allow Trudeau to pass his agenda without opposition support.
Related Posts
Being poised for the third term as Canada's prime minister, voters were still in line at casting ballots. Canada has multiple time zones and accordingly, the polling stations were closed at different times on Monday evening.
Erin O'Toole, who is the leader of Canada's main opposition Conservative Party, congratulated Prime Minister Justin Trudeau's Liberals for securing a third term.
Speaking to supporters, O'Toole said he had called Trudeau to congratulate him. TV networks predicted the Liberals won a minority government. It was clear since Conservatives were leading in 121 of 338 seats, while the Liberals were on 157.
In a small gathering, Trudeau mentioned that the people are sending them back to work with a clear mandate to get Canada through this pandemic and to the brighter days ahead. It was witnessed at night that millions of Canadians have chosen a progressive plan.