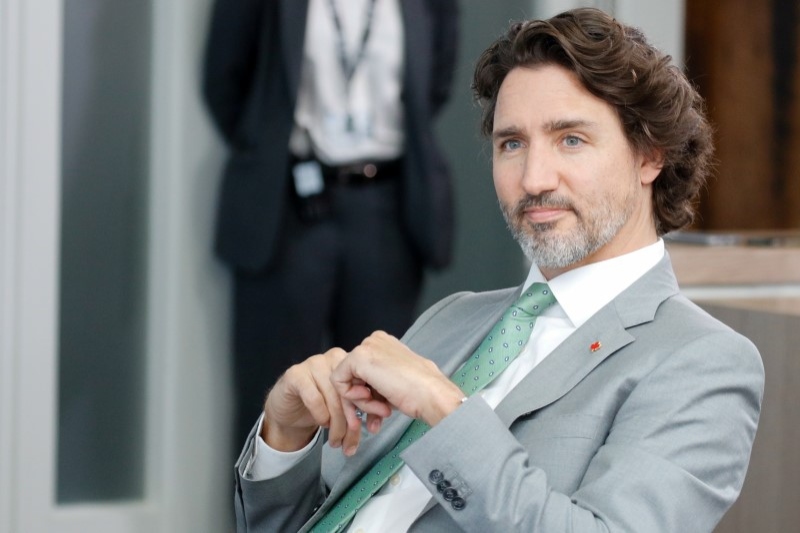 trudeau snap election call lands him in trouble (1)
Trudeau's Snap Election Call Lands him in Trouble
Canadian Prime Justin Trudeau said that his pandemic recovery policies would not be shaped by the demands of "anti-vaxxer mobs" that have derailed his campaign events in recent weeks. Some even threw debris at the Liberal leader on Monday.

Justin Trudeau remarked this at a steel plant in Welland, Ont., where the PM pledged to extend pandemic aid for workers and businesses if his government is elected again on Sept. 20. A noisy crowd had gathered outside the gate to the facility as Trudeau spoke, expressing their anger over COVID-19 vaccines and pandemic measures.

Trudeau called a snap election in mid-August, assuming that an early campaign could result in his Liberals forming a majority government. But he has found that his lead in the poll is nearly vanishing at the campaign's halfway point.
In August, Justin Trudeau called the election, saying that "Canadians are to choose how they want to finish the fight against Covid-19". Canadians were mostly happy with the direction of the country and its government's pandemic response, polls said.
Related Posts

Though the primary rollout of Covid jabs in the country was slow and bumpy, many Canadians had been jabbed more quickly than predicted. People enjoyed the summer as restrictions were being eased across provinces.
"A few weeks ago, it felt like common knowledge – at least with people I spoke to – that it was going to be a walk in the park for the Liberals," Jenni Byrne, a political commentator, and Conservative campaign manager said.

But in September, Justin Trudeau and his Liberals found themselves in a different position. Canadians are wondering why an election was necessary to be called two years early. The prime minister controlled the timing of the campaign but did "not provide a satisfying narrative about why the country needs to go to the polls", leaving voters frustrated and grumpy.