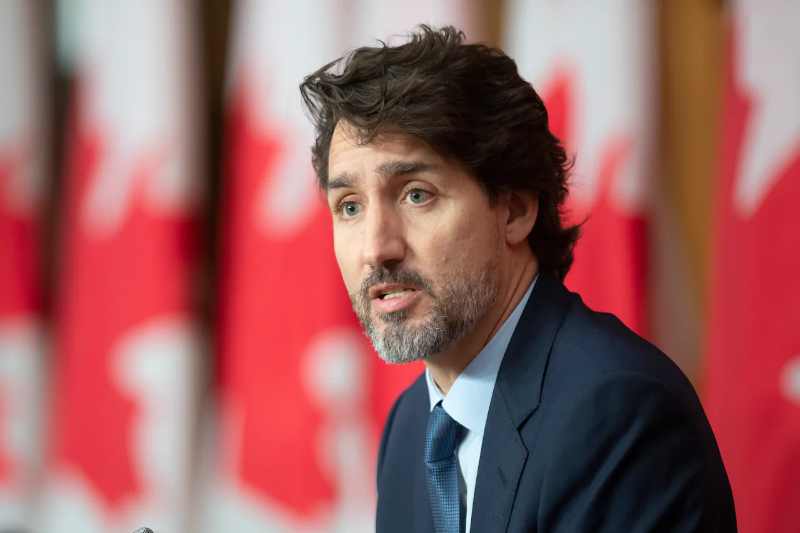 Justin Trudeau
Justin Trudeau Expresses Comfort In Biden Leadership
In a less explicit but candid way, Canadian PM Justin Trudeau expressed his dissatisfaction to the newly chaired American President that under the previous leadership, Canada did not feel supported. 
President Joe Biden spoke to his counterpart in Canada recently while carrying out his first bilateral virtual meeting. Undeniably, the alliance between both countries remained strained under Trump's leadership.
Both spoke about working together for mutual gain and the larger good of humanity, especially in the field of Covid-19 recovery, rising inequality, and climate change challenges. Biden's leadership is being already complimented as even before entering the virtual call, Trudeau made a public statement saying that, "Thank you again for stepping up in such a big way on tackling climate change, U.S. leadership has been sorely missed over the past years."
Biden in response promised many more such communicative discussions with his focus on tackling the pandemic-related issues facing the nation as his priority. He furthered his cooperation by reinstating his stand about the safety of the two Canadian citizens that have been unjustly detained by China. His statement was powerful as he said, "Human Beings are not bartering chips. We are going to work together until we get their safe return."
Biden also showed his solidarity towards the US-Canada climate change work together as they launch a "high-level climate ambition ministerial" with a goal of net-zero emissions by 2050 emphasizing how the two countries have agreed to modernize the North American Aerospace Defense Command.
Related Posts
Showing maturity in leadership and purpose of unity, both seemed to have kept away topics of negative retort out of their discussions. Aspects that could have lead to unpleasantness were the American president's decision to halt the construction of the Keystone XL pipeline and Canada's struggle to acquire enough Covid-19 vaccines.