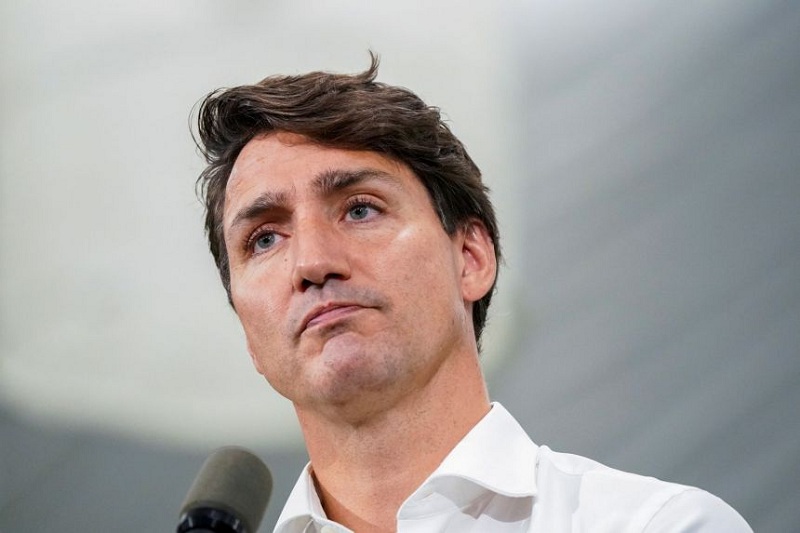 trudeau defends early election call trailing in polls
Justin Trudeau Defends Early Election Call, Trailing in Polls
Canada's Trudeau – facing a likely defeat in the September 20 snap election – defended, on Friday, his decision to declare an early election. Justin Trudeau said his main rival would weaken the country's fight against COVID-19. Trudeau – the Liberal poster boy – heads a minority Liberal government and needs opposition support to pass any legislation he wants. Being forced to bow to them, he had hoped that the Canadians would reward his pandemic handling with a majority in the House of Commons.
Seeing his fractured support amongst the masses by what he calls "anti-vaxxers", Trudeau has been made to defend his government's policies for fighting climate change. Anti-vaccine protesters, in recent weeks, have followed the PM across the country, obstructing his events and, in one instance, getting so close to him to hurl gravel at him.
Related Posts
Trudeau, on another occasion, had to cancel the event, citing security concerns. On Wednesday night, Trudeau appeared very frustrated when he answered those heading the movement to discredit vaccines.
"I want to salute all extraordinary hard-working journalists who have put science and facts at the core of what they do and have asked me tough questions, rest assured they are educating and informing Canadians citizens from a broad range of perspectives – and this is the last thing that you guys do," he said.
But polls reveal that voters are not happy that Trudeau, 49, who held power for six years, called a snap election during a fourth wave of the pandemic. Erin O'Toole, the Conservative leader, holds a small lead over the Liberal leader. When asked whether he regretted the election call, Justin Trudeau told reporters:
"Absolutely not. What we all see is a clear contrast between all the contesting parties on how we want to move forward as a country." The Canadian PM has struggled, so far, to turn the campaign toward policy issues, and he is running out of time.