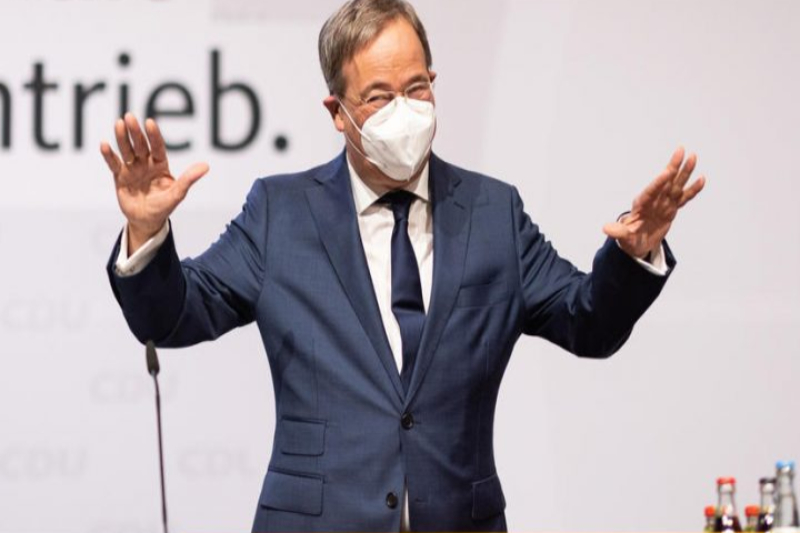 armin laschet
Conservative win in the German state election, Laschet hopes to make comeback by September elections
Armin Laschet, a german politician boosted his chances of succeeding Angela Merkel as German chancellor by securing a decisive victory in the country's poorest state. Chancellor Angela Merkel's conservatives won in a state election in eastern Germany on Sunday, and Armin Laschet hopes to succeed her in September's national election.
Before the national vote in September, a regional contest was conducted and Armin Laschet who is a 60-year-old party leader showed that he can successfully guide the Christian Democrats (CDU) in a tight campaign. This outcome has eased the raising doubts about his suitability to lead Germany's conservatives and take on the job of running Europe's biggest economy. CDU secured their seats by winning 37 per cent of the ballots in Saxony-Anhalt, which is seven percentage points up more than compared with the last vote in 2016, according to preliminary results. During the voting time, Laschet appealed to the state's mainstream voters and made public appearances to back the CDU voters. He mentioned that the state has to be protected at any cost from the anti-immigrant (AfD) to run a smooth democracy.
Related Posts
Seeing the victory of Laschet, said Holger Schmieding, the London-based chief economist at Berenberg said that the national CDU has gained momentum under his guidance and leadership. And this doubt that he may be a hindrance rather than a help should be deflated now. After the result of exit polls came out, Saxony-Anhalt state premier Reiner Haseloff said that they have won the election and the majority of their citizens don't want to be associated with the AfD. Amidst all this, Germany's political establishment, breathes a sigh of relief as if things would have gone the other way round, AfD would have been the right-wing party's first on the state level and it would have triggering complex political manoeuvring to keep them out of the regional government.