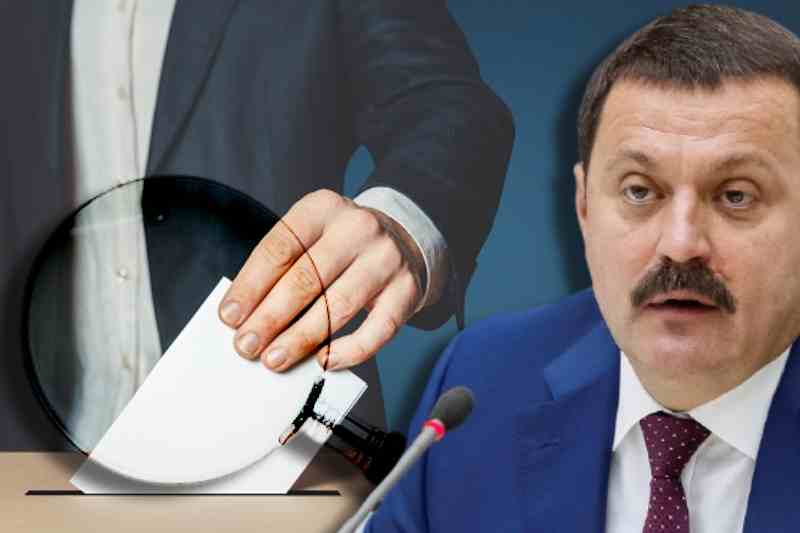 ukraine use giuliani (1)
Did Ukraine use Giuliani to undermine Biden's candidacy in US Presidential Elections?
Federal investigation by New York prosecutors is underway into role of Ukraine in 2020 US Presidential election. The New York Times has reported that the investigation is to determine role of Ukrainian officials to undermine Joe Biden's candidacy and help Donald Trump in process. The report by NYT cites unnamed sources having "knowledge of the matter". The criminal investigation includes determining whether Ukraine used Rudy Giuliani, Trump's personal lawyer, to spread misleading information about Biden to impact his presidential candidacy.
The said investigation had started in Trump's final months in office and is being carried out by federal prosecutors in Brooklyn, New York. This is however, separate from the investigation into dealings by Giuliani in Ukraine.
One of the interest in investigation is Andriy Derkach, a member of Parliament in Ukraine. He was also sanctioned by US Department of Treasury, identifying him as an "active Russian agent for over a decade".
Related Posts
Though Giuliani is not directly under investigation for any wrongdoing, his dealings with officials in Ukraine while he was serving as personal lawyer of Donald Trump while he was in office, is a subject under investigation by Manhattan prosecutors. Giuliani is however, under investigation to determine if he violated 'foreign lobbying laws' by working on behest of Ukrainian officials when he attempted ousting of the then US Ambassador to Ukraine, Marie Yovanovitch.
The extent and fierceness of investigation into foreign body election meddling has bolstered ever since US intelligence had laid out extensive Russia's meddling in 2016 Presidential election. Giuliani's dealings' investigations took a new focus last month when federal agents searched his Manhattan apartment and office on warrants as part of the long going investigation by Southern District of New York. Authorities seized 18 electronic devices in the process. 
Giuliani hasn't been charged with a crime. He pointed out that all his activities in Ukraine were in capacity as Trump's lawyer and that he "never represented a Ukrainian national or official before the United States government."
Giuliani's attorney, Robert Costello told NYT while defending his client's efforts, "When you investigate allegations of corruption, you talk to all sorts of people, some are credible, and some are not."