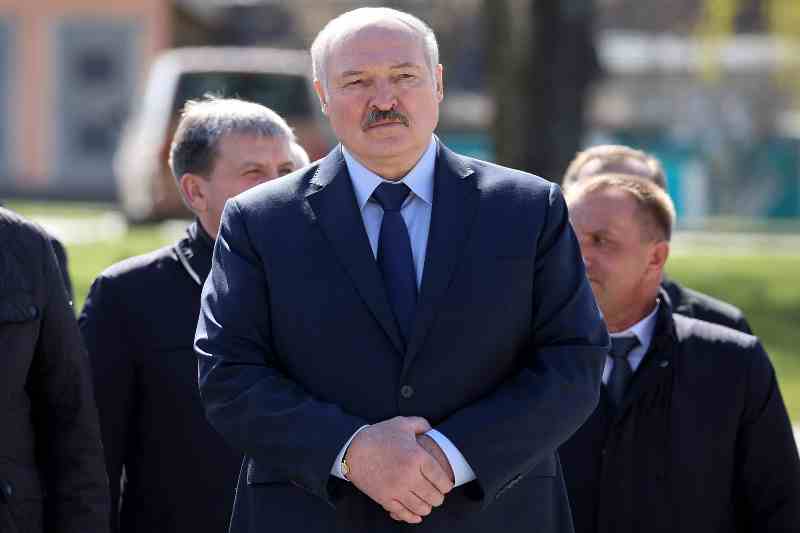 belarus president terms backlash on plane incident
Belarus president terms backlash on plane incident 'planned and predicted'
Belarusian President Alexander Lukashenko, on Wednesday, accused the West of waging a hybrid war against him and said that the journalist pulled off from the plane was plotting a rebellion against him.
His remarks come in view of the growing number of European countries blocking access to Belarusian airlines. Belarus arrested Roman Protasevich by intercepting a commercial flight in which the opposition journalist was on board.
Lukashenko showed no signs of backing down amidst accusations of air piracy. He said the ill-wishers and their new methods of attacking Belarus had already been predicted.
The president has ruled the ex-Soviet nation for a little more than a quarter-century. He has faced a lot of pressure at home with months of protests following his reelection for a sixth term in August 2020. The opposition alleged the elections to be rigged.
He, while speaking to the parliament, said "they have crossed several red lines and have abandoned human morals and common sense," while signaling to a "hybrid war" and refraining from lending out any details.
Lukashenko said the plane could have been shot down as it was flying over a nuclear power plant but it was diverted by the Belarusian government, which ensured that the plane landed safely.
Related Posts
The forced landing has also been condemned by the United Nations Security Council.
Estonia's representative to the UN, Sven Jurgenson, termed the move "an attack on international civilian aviation and its safety".
Lithuanian External Affairs Minister Grabrielius Landsbergis also expressed support for sanctions on its neighboring country
It is pertinent to mention that while Western democracies are sanctioning Belarus, Russia's president, Vladimir Putin seems to support Lukashenko for his actions.
Fiona Hill, an expert on Russian affairs, said that the Putin leadership stands to gain from a healthy relationship with Belarus. She said Russia has backed up Lukashenko on his actions, though the support is not an overwhelmingly positive one from Lukashenko's perspective.