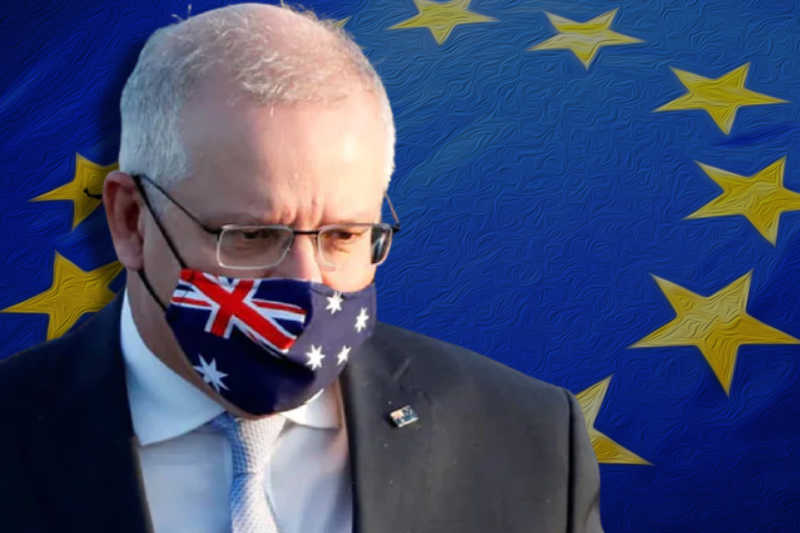 eu demands apology from australia over its treatment of france
EU Demands Apology from Australia over its Treatment of France
The European Union is not stratified with the way dynamics between Australia and France are changing. After Australia had joined hands with the United States for a military deal that was earlier in talks with France, issues between the two seem to have further escalated.
The EU officials are now demanding an apology from Australia over the way it treated France. France has confirmed to have pulled out from the United Kingdom defence talks following the Aukus row. This also means that it may pull back from other key trade deals between different countries.
The president of the European Union, Ursula von der Leyen demanded answers from Australia over the way it treated fellow EU member states–France. WIth this call out, hopes of Australia to enter a free trade agreement with the European Union may effectively be terminated.
Related Posts
Last week, the Australian prime minister Scott Morrison confirmed that the country will be terminating its 90$ billion Submarine contract with France and enter into a 'forever partnership' with the United States and the United Kingdom. This new agreement between the three countries is known as Aukus.
The French president had already expressed his disappointment with the decision and the foerign minister Jean-Yves Le Drian said in an official statement that they have been blindsided by the announcement. There have been attempts from both ends to come to an agreement but France, after all, has asked the EU to reconsider Australia's involvement in the free trade deal.
Talking about the ongoing Aukus row to CNN, the EU president said, "One of our member states has been treated in a way that is not acceptable, so we want to know what happened and why." However, she also added that at present the trade talks may go as planned but the island nation has a lot of explaining to do first.