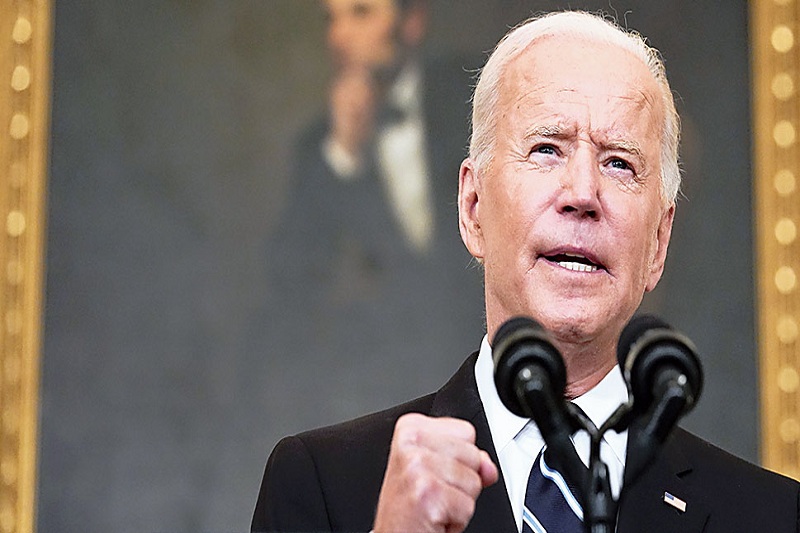 quad summit to be conducted on september 24 hosted by joe biden
Quad Summit to Be Conducted on September 24, Hosted by Joe Biden
In the upcoming summit, the Quad leaders will focus on deepening the ties and advancing practical cooperation in areas such as combating the Coronavirus pandemic, addressing the climate crisis, and promoting a free and open Indo-Pacific. Prime Ministers from India, Australia, Japan and US President will be meeting for the intensive discussion.
The White House confirmed on September 13, that US President Joe Biden will host the first-ever Quad leaders' Summit at the White House on September 24. It is believed that President Biden has been looking forward to welcoming PM Modi, Japan Prime Minister Yoshihide Suga, and Australian Prime Minister Scott Morrison. These Quad members will have their first-ever in-person Quad meet.
Related Posts
Previously, a virtual meeting of the leaders was held in March 2021. During the meet, issues pertaining to emerging technologies and cyberspace, and promoting free and open Indo-Pacific will also be discussed in-depth. They are also looking forward to exchanging views on contemporary global issues such as connectivity and infrastructure, maritime security, cyber security, humanitarian assistance and disaster relief.
The recent developments in Afghanistan and rising global terror threats are also expected to be part of the discussion for four leaders. Kamala Harris concluded by saying that hosting the leaders of the Quad demonstrates the Biden-Harris administration's priority of engaging in the Indo-Pacific, including through new multilateral configurations to meet the challenges of the 21st century.
This summit holds prime significance since India, Japan, the US and Australia gave shape to the long- pending proposal of setting up the Quad to develop a new strategy to keep the critical sea routes in the Indo-Pacific free of any influence.