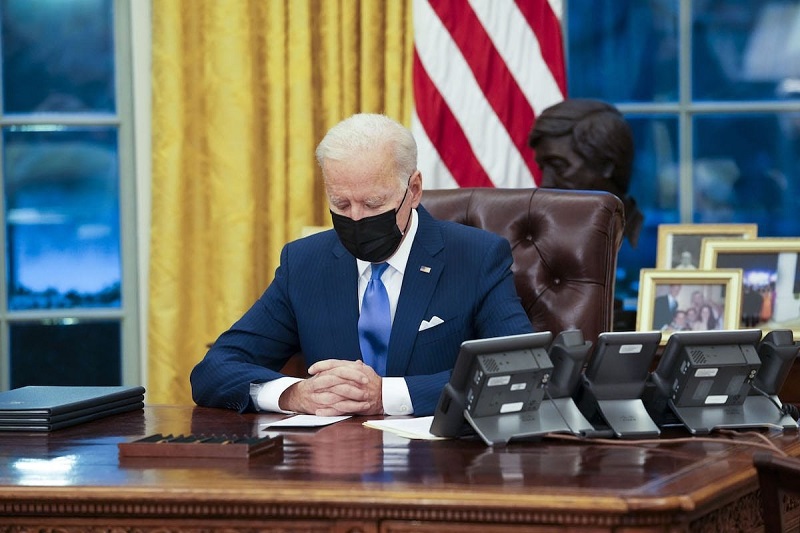 will washington have to bend before tehran first
Will Washington Have To Bend Before Tehran First?
The United States is now ready to resume talks with Iran over the nuclear deal. This has been communicated by the US Secretary of State Antony Blinken during a video conference that was held between him and his counterparts from Britain, France and Germany that had gathered in Paris.
Iran has reacted 'coolly' over this decision. Tehran stands its ground that it does not intend to comply with the US demands unless Washington complies with their side of the deal and lifts the sanctions off them.
In his address, Blinken reiterated the U.S. position that President Joe Biden's administration would return to the accord formally known as the Joint Comprehensive Plan of Action (JCPOA) if Iran came into full compliance with the deal.
Further, Washington has shown a willingness to team up with any other European Union country ready to enter talks with Iran and the other six major powers who negotiated the original agreement. These include Britain, China, France, Germany and Russia.
Related Posts
Iran has no intentions of bending down and wishes Washington to make the first move. Iran began breaching the deal in 2019 after former President Donald Trump withdrew the United States from the deal and reimposed economic sanctions.
Iran wants sanctions to be dropped first; else it is going to put its other step to breach the deal into motion. It has set a week deadline for Washington to act.
The trio aka E3 (comprising Britain, France and Germany) do not wish Iran to go ahead with anything like this. They are determined that Iran should not get a nuclear weapon or continue its production of uranium enriched up to 20 per cent as well as the uranium metal as well.
Nuclear arsenal is gaining momentum amongst North Korea and Australia as well, while the latter has been strangely supplied by America itself. Refining uranium to high levels of fissile purity is a potential pathway to nuclear bombs, though Iran has long said its enrichment programme is for peaceful energy purposes only. Washington has a hugely tough task at its hand and might have to either play fair diplomacy or bend down for the larger cause of humanity.