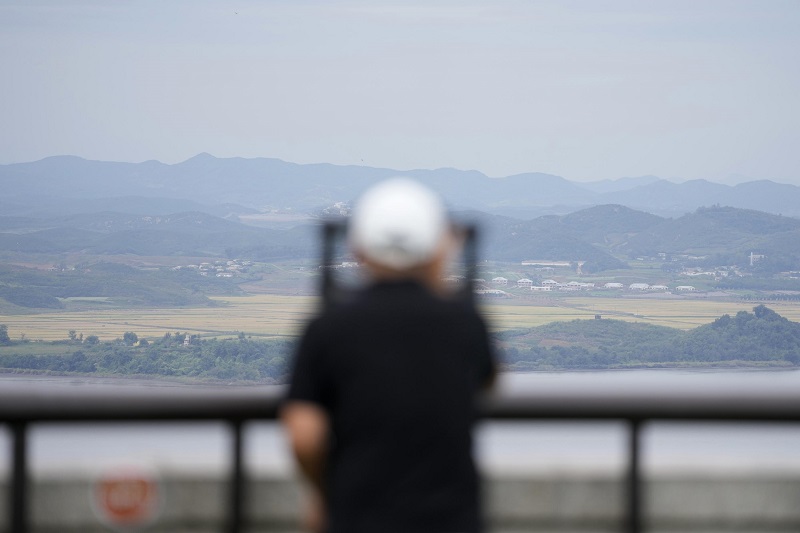 north korea insists on missile tests
North Korea insists on missile tests
An unidentified missile was launched from North Korea and ended up in the sea off its east coast. The South Korean General Staff Command reported without further details, signaling the launch as yet another series of tests started a month ago.
The launch seems to follow the one made on 28 September, when a rocket touted as a supersonic gliding rocket was tested "almost impossible to intercept and capable of flying at 6 thousand kilometers per hour", announced the men of the Korean Central News Agency. Before that, North Korea had tested two ballistic carriers that ended up in Japanese territorial waters, off the Noto Peninsula, in the central-western archipelago. On that occasion, the news agency of the Kim Jong-un regime, the KCNA, had presented the missiles as the first launched from a train.
Consultations between North Korea and the United States are expected to resume in the next few days through US President Joe Biden's special envoy for North Korea, Sung Kim. North Korean chief Kim Jong Un in a customary military parade. According to the South Korean military, it was launched from a site near Sinpo, in South Hengyang province, around 10:17 local time. "The intelligence authorities of South Korea and the United States are conducting an in-depth analysis," the Joint Chiefs of Staff Command in Seoul remarked in a statement. The launch took place as key nuclear envoys from South Korea, the US, and Japan are in Washington to discuss joint efforts to bring Pyongyang back to the negotiating table over humanitarian aid and other incentives.
Related Posts
The North continued to work on its weaponry, as evidenced by the series of recent missile tests, including last month's launches of a new type of long-range cruise missile and a hypersonic one. Cautious optimism towards Pyongyang resurfaced after the reactivation of inter-Korean communication channels in early October. However, envoys from the USA, South Korea, and Japan, respectively Sung Kim, Noh Kyu-duk, and Takehiro Funakoshi, will meet in Washington to discuss a joint strategy on the North.
Yesterday, Noh and Kim met bilaterally and discussed Seoul President Moon Jae-in's recent proposal on the formal declaration of the end of the 1950-53 Korean War, which Seoul believes is an effective measure to build trust with Pyongyang. The US envoy plans to visit Seoul at the weekend to discuss further confrontation on what to do with Pyongyang.
Meanwhile, the Seoul Bureau has urgently convened the National Security Council to examine the situation in response to North Korea's ballistic launch in a complex scenario. On Thursday, South Korea will launch Nuri, its first space rocket developed on the domestic front, from the Naro Space Center in Go Heung. Hopefully, Seoul will be the 10th nation to send a satellite into space with its technology.