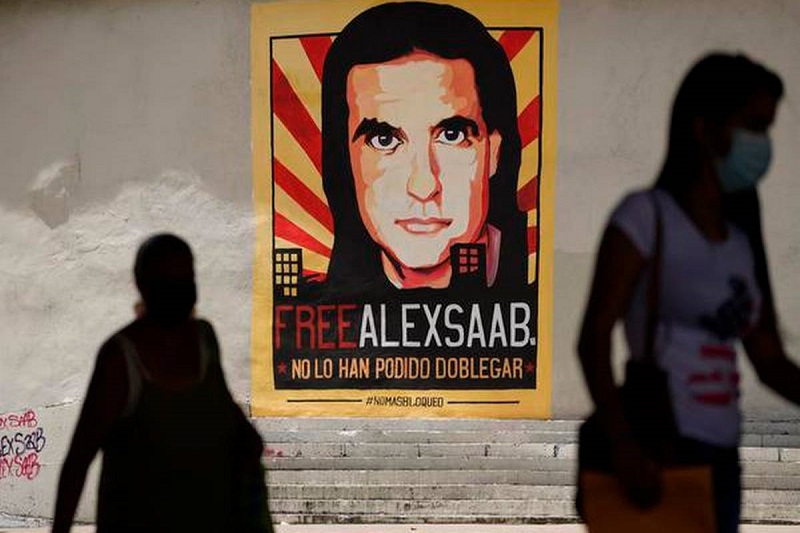 maduro ally in court to face corruption charges
Maduro ally in court to face corruption charges
Venezuela -Venezuela's government announced on Saturday to halt negotiations with its political opponents – in retaliation for the extradition of a close ally of President Nicolás Maduro.
Prosecutors believe the ally could be a significant witness to corruption in the South American nation.
A businessman who prosecutors think as a major conduit for corruption by Maduro's inner circle appeared in Miami's federal court on Monday. His appearance came after the weekend extradition that further strained relations between Venezuela's socialist government and the U.S.
Alex Saab's legs shook nervously as he waited, handcuffed in an orange jumpsuit, for the hearing to begin. Only hours after Saab sat on a Department of Justice aircraft, Saturday, Maduro's government halted negotiations with Venezuela's US-backed opposition. On the other hand, it also threw six American oil executives – accused of corruption – back into jail. It merits mentioning that they have been under house arrest in a politically charged case amid allegations of wrongful detention.
Related Posts
Meanwhile, the Chair of Venezuelan opposition's negotiating team has urged President Maduro's administration to resume dialogue soon after the government halted its participation this weekend.
Maduro's government put the conversations on ice after Alex Saab, a Venezuelan envoy, was taken to the United States to face corruption charges from Cape Verde on Saturday.
It was the latest hit at Norwegian-sponsored talks among the two sides, which are yet to make concrete advances toward diminishing Venezuela's prolonged economic and social crisis.
It is pertinent to mention that most Venezuelans live in extreme poverty, suffering gasoline shortages and power blackouts. Furthermore, millions have fled the country, seeking employment and better living conditions.
"We ask our counterpart to restart the negotiations as soon as possible," opposition negotiator Gerardo Blyde said from Mexico City.
Norway furthered that call on Twitter, saying the only solution is negotiation.