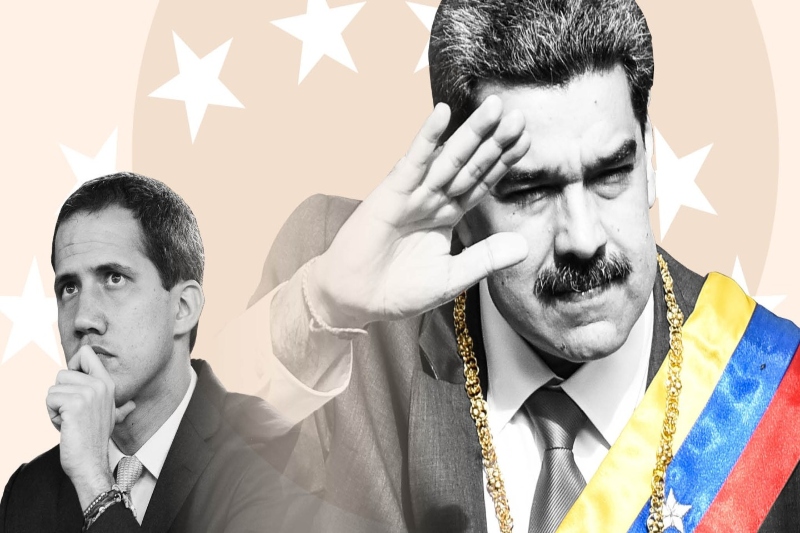 Maduro re establishes
With new Venezuelan Parliament in house, Maduro re-establishes his grip over the nation
Maduro re-establishes: As Venezuela welcomes new Parliamentary cabinet, the country's President Nicolas Maduro indirectly signals his grip of the legislative wing of the government as the house included majority-socialist Congress. On Tuesday, Maduro celebrated the move, despite avoiding the Parliamentary sessions in the past, when the opposition held majority in the house.
Maduro wrote on Twitter, Today "begins a new cycle for Venezuela, a new National Assembly born from the popular vote is born. Together we will take a great leap toward economic recovery, reconciliation and national peace."
The move cemented Maduro's grip over the country, positioning him as its autocratic ruler. With December 6 national elections, Maduro got re-elected as Venezuelan President, which many of the opposition and world leaders referred to as grossly undemocratic. Despite the claims contesting legitimacy of Maduro's recent innings, he officially gained full control over the country's parliament as his alliance achieved majority vote of 67.6%.
Experts believe that dealing with Maduro's administration would be one of the biggest challenges for US President-elect, Joe Biden. US continues to impose sanctions on Venezuela and declines to acknowledge Maduro as the country's head. In addition, with regard to the recent takeover by pro-Maduro Congress, US issued a statement stating that it would not permit the transactions undertaken by the Venezuelan National Constituent Assembly convened by Maduro or the National Assembly, which seated this week.
US supports Maduro's opponent Juan Guaidó, who declared himself the country's interim President in January 2019 and take him as the country's de facto ruler. "Here this evening is a very brave man who carries with him the hopes, dreams, and aspirations of all Venezuelans . . . the true and legitimate president of Venezuela, Juan Guaidó," said Mr Trump. Dismissing President Nicolás Maduro as an illegitimate dictator, the US leader promised that "Maduro's grip on tyranny will be smashed and broken".
Despite international support, Guaidó's struggle in the country has only become more tough, especially with Maduro controlling both legislature and judiciary. The country's oppressive government has been keeping any form of dissent in check.