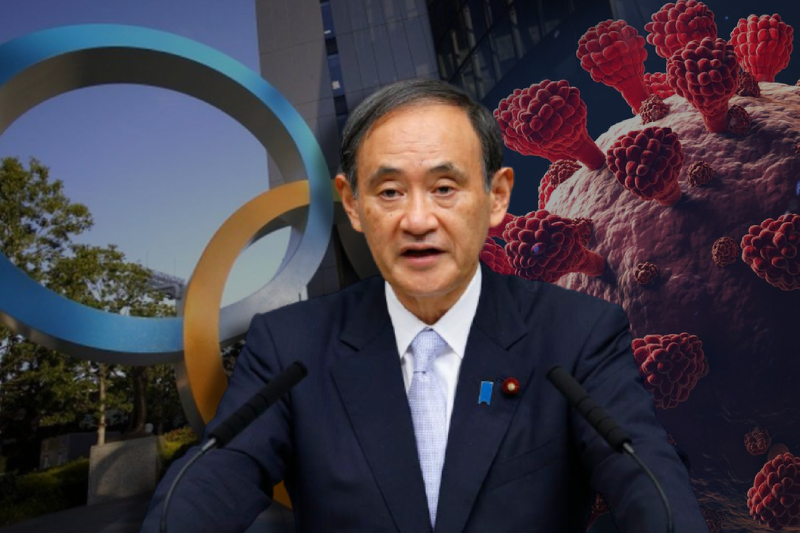 japan suga
Suga Might Not Get Support For Next Japanese Election As PM
Ahead of the elections, current Prime Minister of Japan, Yoshihide Suga isn't feeling very confident of getting any support. Apparently, his decision to stage the Olympics in Japan has been so badly dampened by the Covid-19 situation that his re-election dream looks a distant possibility.
Cases of infection Olympics organisers reported 16 new Games-related COVID-19 cases on Monday, including three athletes, bringing the total since July 1 to 148. A general consensus amongst people and media has not been good. Some 56 percent are already saying that Japan's border steps for incoming Olympics athletes and officials were 'inappropriate'. While rules and regulations were put in place, the number of surging cases of infections amongst participants has been alarming.
Related Posts
The Dutch rowing team for example, decided to step back from participation, once it came to know that some athletes, a coach and some staff members had been detected Covid positive. There are physical limitations like the tropical storm Nepartak that is looming a dark shadow over the heads of Olympic participants too.
The event in itself received massive public applause in the beginning, but as the number of cases of infection have been rising, the spirits are dampening, even though Japan has been securing quite a lot of gold medals in one or the event.
Independent analyst Atsuo Ito said public admiration for Olympic athletes was unlikely to translate into higher ratings for Suga, which will probably depend on trends in infections. National media agency Nikkei's survey is seeing a dipping popularity for Suga. He currently features to be on the fifth position in the of preferred next prime minister's names, with just 5% backing him.