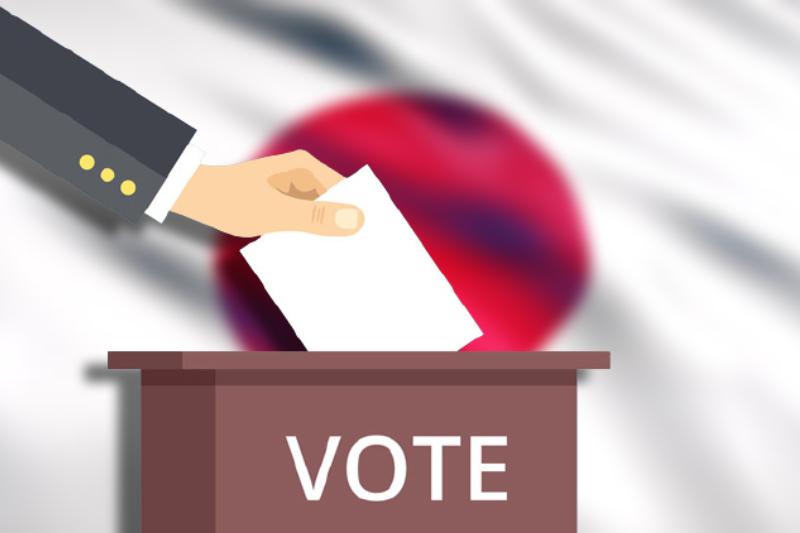 japan election
Japan's political parties prepare for elections as Diet session ends
As Japan's parliamentary session concluded on Wednesday, the country's ruling coalition and opposition parties are gearing up for the upcoming general elections. At the end of the 150-day ordinary session of the Diet, the ruling coalition rejected the opposition's call for a three-month extension of the parliamentary proceedings to effectively handle the COVID-19 pandemic in the country.
This development came a day after the lower house voted down a no-confidence motion against the cabinet led by Prime Minister Yoshihide Suga. The country's main opposition Constitutional Democratic Party (CDPJ) and three other parties (Democratic Party for the People, Japanese Communist Party, and Social Democratic Party) had filed the no-confidence motion against Suga's cabinet after the ruling coalition dismissed their proposal to extend the Diet session.
Opposition leaders have been highly critical of the prime minister and his cabinet for mismanagement of the pandemic and an array of controversies coming to light in recent months. In view of the COVID-19 response, Suga's cabinet's approval rate fell down to a record 32.3 percent in May 2021, as per a Jiji Press survey. At the same time, public disapproval increased 6.9 points to 44.6% for the fifth successive month.
Related Posts
Speculations are rife that Suga might dissolve the House of Representatives and call for snap elections in the first week of September following the Tokyo Olympics Games (starting from July 23) come to an end.
However, responding to media reports, senior leaders of the ruling coalition have indicated that Suga will not be dissolving the Lower House ahead of the Metropolitan Assembly elections in Tokyo as well as the Olympics Games that are scheduled to take place next month.
Japan must hold its general election before the four-year term of the incumbent members of the lower house ends on October 21.
In addition, Suga will also face Liberal Democratic Party's (LDP) leadership elections with his term as the party president ending on September 30. Suga is seeking re-election in the party elections in order to stay in power.
With about 40 days left for the Tokyo Olympics to kick off in the Japanese capital, prime minister Suga has assured to take all safety measures related to the novel Coronavirus to ensure the Games would be "safe and secure". The Japanese government is scheduled to ease the COVID-19 state of emergency in Tokyo and few other regions ahead of the Olympics. Meanwhile, the LDP and other political parties have begun their election campaign amid ongoing efforts to combat the spread of the COVID-19 virus.