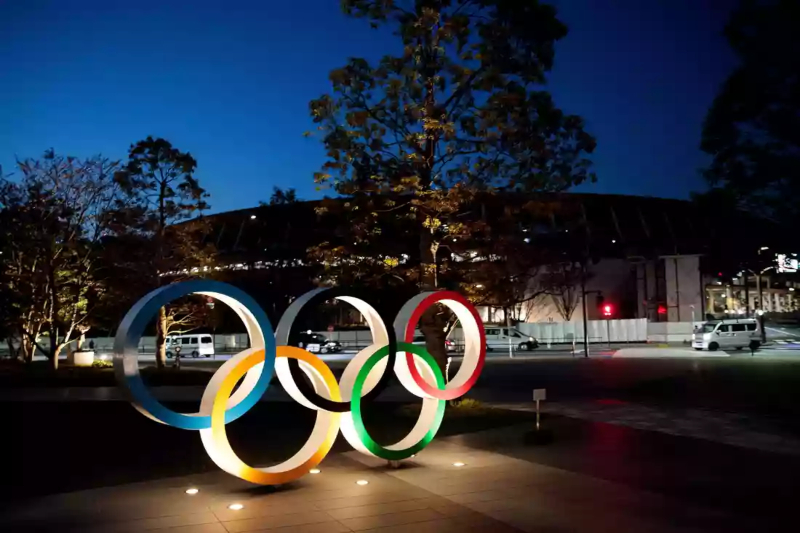 olympic games tokyo 2020
Global geopolitical has many times cast an overshadow on the Olympics
Aside from domestic politics, global geopolitics has also consistently cast an over shadow on the Olympics. After Japan's defeat in World War II, for the first time, Japan had hosted the Olympic Games in 1964, announcing its return to the world stage.
This time Japan takes the Games back to Asia 13 years after China organizing it in 2008. Given the competition for impact in the Asia-Pacific region, excellent organizing of the Games is vital for Japanese confidence and uplifting of its deteriorating economy.
As the world spindles under the second and third waves of the pandemic, public opinion in the survey also was divided over the postponement of the 2021 Summer Olympics and Paralympics. However, Japan's Prime Minister Yoshihide Suga has taken the final decision to host the Olympics.
The Tokyo 2020 Games are being played in 2021 due to the Covid-19 pandemic outbreak. This was PM Shinzo Abe's wild card as he played a crucial role in bringing the Olympics to Tokyo. He also hoped to circumvent recession and fight the early signs of economic fatigue due to the pandemic.
The Olympics were hindered by two World Wars, pushed through Cold War, tossed in a Spanish Flu and coronavirus that deferred the games in 2020.
However, the IOC and Abe had to listen to the World Health Organization and postpone Olympics from 2020 to 2021. Yoshihide Suga became Japan's new PM as Abe resigned from office.
@DrTedros address to the International @Olympics Committee. #Tokyo2020 #AGoal4All https://t.co/v47lhan0EV

— World Health Organization (WHO) (@WHO) July 21, 2021
Facilitating the Olympics has been about countries national pride. Two public surveys were completed in Tokyo by national broadcaster NHK, and the conservative broadsheet Yomiuri Shimbun revealed that PM Yoshihide Suga's Cabinet remained at a record lowest in their administration.
Both the public opinion polls were divided over the arrival of spectators at the Olympic Games. Four out of 10 expressed their desire to scrap the Olympics.
Related Posts
Around three out of 10 revealed to NHK that they were opposed to holding the Games. 17% favored spectators coming to enjoy the games, and approximately 74% said they would prefer watching the Olympics on TV.