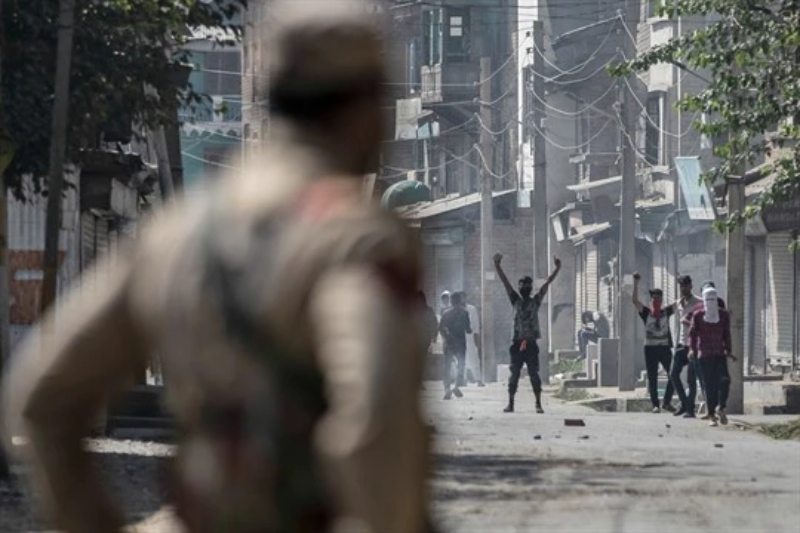 kashmir locals militants
Article 370: Why more locals in Kashmir are becoming militants
India repealed almost all of article 370 of the constitution, stripping Jammu and Kashmir of the autonomy it had been granted. Prime Minister Narendra Modi's BJP argued that the move was necessary to restore stability and bring economic prosperity to the region.
Marking the 2nd anniversary of Article 370, it brought relief for many communities across Jammu and Kashmir, who were suffering for the past 70 years, the decision had a bigger impact on the Gorkhas in the union territory, who were allegedly being discriminated against.
According to the Gorkhas, the discriminatory Article 370 denied basic rights to their offspring in Jammu and Kashmir who came and settled in the erstwhile princely state around 200 years ago. One resident from the Gorkha community mentioned that their forefathers were part of the Maharaja Ranjit Singh's army and when Maharaja Ranjit Singh anointed Gulab Singh as the Raja of Jammu, he gave him a large number of Gorkha soldiers to join his army and defend the people of Jammu. He said that several of his generations fought for Jammu and Kashmir right from the time of Raja Gulab Singh to the post-independence wars, but despite living in Jammu and Kashmir for over 200 years they were not given citizenship rights here.
Related Posts
Two years ago on 5 August 2019, India revoked nearly all of Article 370 in the constitution. This law stripped the autonomy for J&K which the state was enjoying for several years. Being in the central power, BJP argued that the move was much needed so as to unite the country once again.
However, still, the valley continues to remain tense, with officials saying more local young people are being drawn toward militancy. From 200 currently active militants, 80 are believed to be from Pakistan and more than 120 are locals. It was reported that in the last year 76 Kashmiris have picked up arms and the number is anticipated to increase.
There is a spike in number since 90 alleged militants have been killed in gunfights in Kashmir, and all of them were locals, with some reportedly as young as 14 years old. A government official cited that while the government's policies have fueled resentment, local participation has been increasing because Pakistan seeks to project that militancy in Kashmir is indigenous. Also, cross-firing along the border is just a cover to push militants into the valley and involve more locals in the crime.