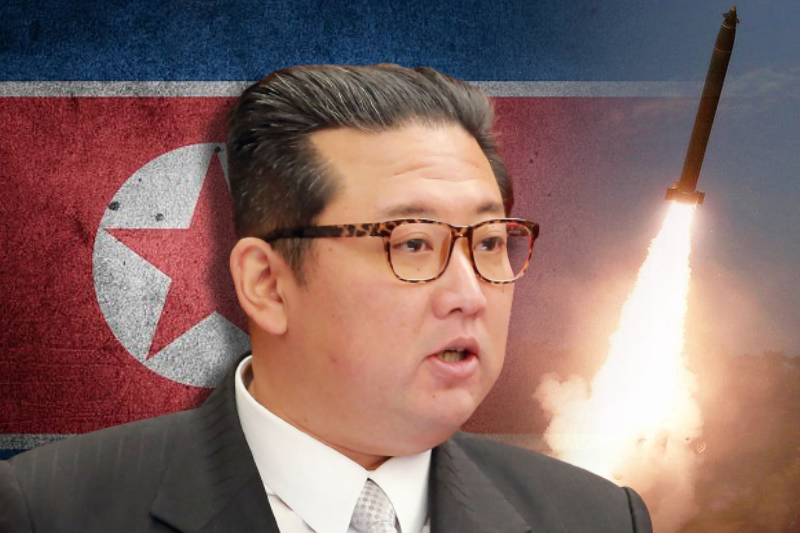 north korea confirms missile tests as kim jong un visits arms factory
North Korea confirms missile tests as Kim Jong-un visits arms factory
North Korea tested its two latest rounds of weapons this week. North Korea confirmed on Friday that the test was successful.
Reportedly, North Korea tested long-range cruise missiles and short-range ballistic missiles as a part of a record-breaking streak of launches this year. The long-range cruise missiles fled over the East Sea and hit the target island 1,800km away. The short-range ballistic missiles also hit a "target island".
North Korean leader Kim Jong Un did not attend the tests on Tuesday and Thursday. Earlier, South Korea and Japan predicted that North Korea will test the missiles on these days. On Friday, the official Korean central news agency said it conducted the missiles test for updating the long-range cruise missile system.
According to The Guardian, Kim also visited a munitions factory that produces a major weapon system. The missiles which have been tested since 2019, could be launched from launcher trucks and trains.
Related Posts
North Korea has been speeding up its testing activity in recent months. The country conducted six weapons tests since the start of the year. Earlier, North Korea said that it successfully tested a new "hypersonic missile" and it appeared to represent limited progress over Pyongyang's existing ballistic missiles. Nuclear-armed North Korea also launched a ballistic missile this month. Subsequently, it started testing the trial of the missiles.
The country aggressively expanded its military capabilities despite limited resources. Reportedly, Kim is also reviving Pyongyang's old playbook of brinkmanship to wrest concessions from Washington. The country's economy suffered because of the United States sanctions over its nuclear weapons program, and decades of mismanagement by its government.
Earlier, six countries urged North Korea to cease "destabilizing actions" in a joint statement at the United Nations. Earlier, the United States also urged North Korea to cease "destabilizing actions."