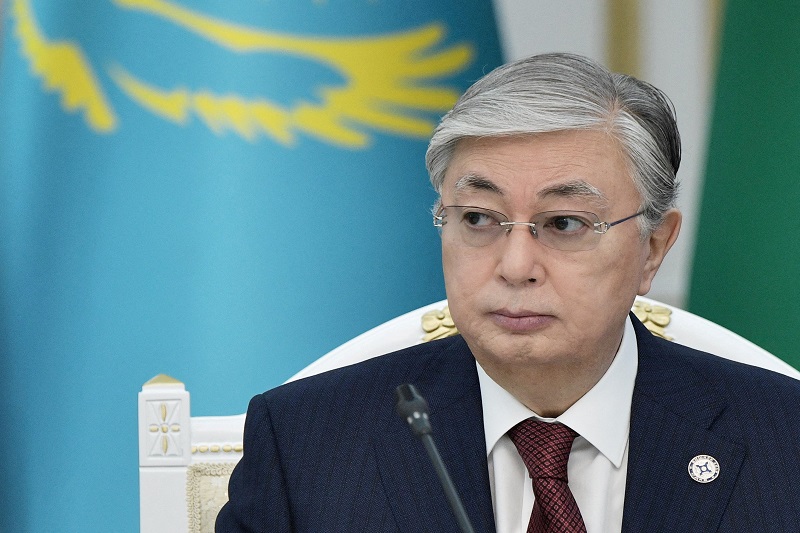 tokayev replaces powerful predecessor as ruling party leader in kazakhstan
Tokayev Replaces Powerful Predecessor As Ruling Party Leader In Kazakhstan
Kazakhstan's President has now become a leader of the ruling party, replacing a very powerful predecessor. Mr. Kassym-Jomart Tokayev replaced Nursultan Nazarbayev, who dominated the country's politics for decades.
The country that has been under unrest due to rise in oil prices, has been wishing to get Nazarbayev out of the scene for a long time. Chanting slogans 'old man out' was indication enough that his time had come.
Tokayev had then also replaced Nazarbayev as security council head during the unrest, where almost 200 people lost their lives and government buildings were set on fire, over protests that are actually stemming from deep rooted resentment over despicable working conditions.
Surprisingly, the former President garnered huge support and influence amongst the political circuit despite having resigned in 2019. He though had been instrumental in helping the country gain independence from the Soviet Union in 1991. Post his resignation, he was working in the capacity of head of both the Nur-Otan party and the country's national security council.
Related Posts
On Friday, the presidency tweeted that Tokayev had been " unanimously elected" as party leader of the Nur-Otan. The Kazakh parliament is also due to decide whether to lift some of Nazarbayev's privileges.
Protests in the remote town of Zhanaozen in early January over a sudden fuel-price hike quickly spread across Kazakhstan and led to violent clashes in the country's largest city, Almaty, and elsewhere. Much of the protesters' anger appeared directed at Nazarbaev, who had ruled Kazakhstan since 1989 before handing over power. However, he was widely believed to remain in control behind the scenes. Without providing any details, Nazarbaev called the unrest "an attempt by extremist groups to violate our nation's unity."
While it was becoming clear, the main protagonist who has led to severe unrest in the country Kazakh ex-President Nursultan Nazarbaev had continued to hold a stance that he had no conflict with his successor, while the opposite had been evident.