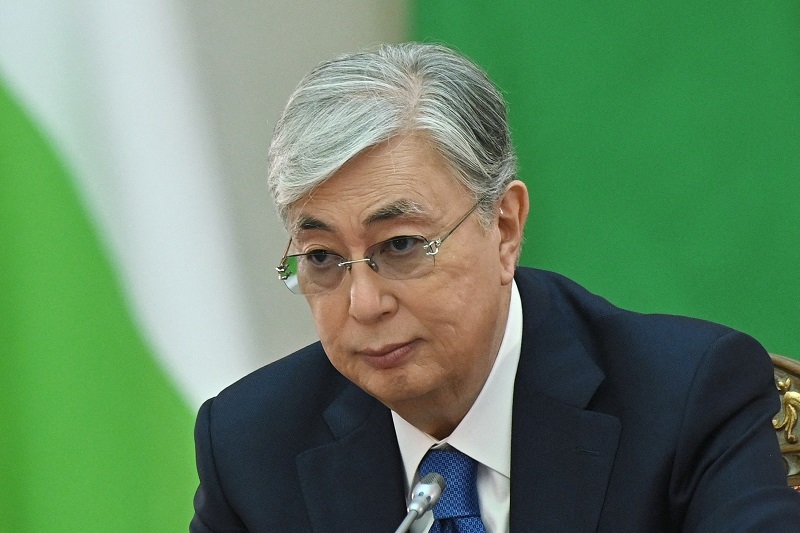 summit of the commonwealth of independent states (cis) heads of state in saint petersburg
Kazakhstan: Cynicism and distrust overshadow President's promises
Kazakhstan -Kazakhstan has witnessed the most violent protests on its land over past few weeks. The rugged stand was taken by President Kassym – Jomart Tokayev at the peak of unrest last week when he ordered Kazakhstan troops to "shoot to kill without warning" has now transformed this week into a much softer tone as he has promised reforms on a genuine line. But people remain skeptical of the promises as thousands of people remain under detention amid a power struggle at the leadership level continues behind the scenes.
The past two weeks have witnessed over 10,000 people in Kazakhstan having been detained. President Tokayev had called the protesters "terrorists" at the peak of demonstrations when they attacked Almaty, the largest city of Kazakhstan. But this week Tokayev has shown his milder side. "People who have carried out serious crimes will be punished in accordance with the law," Tokayev tweeted on Friday. "For others, I order the prosecutor to determine their level of guilt, and if there are no aggravating circumstances, to soften their punishment."
Related Posts
The prosecutor's office shared on Thursday that 494 criminal cases had been opened, including 44 for terrorism against the detained protesters. Majority of people who were detained instead faced "administrative charges" with a maximum time of 15 days in jail. The figures are still unclear and charges lack transparency, rights activists and journalists have alleged. The protests that had begun in the western part of the country over a sharp rise in prices of LPG have largely died down and the situation is largely peaceful. Despite that, the police reportedly are continuing to randomly round up hundreds of people in the region who were involved in protests.
Max Bokay, a longstanding rights activist in the western city of Atyrau said, "And just today, a few hours ago, there were people kicking my apartment door, probably because today I had a one-person protest against torture in jails, I guess it's an intimidation tactic." Bokay was arrested in 2016 at a protest and was released last year after spending five years in jail. He was not detained during the latest protests but has shared he was "roughed up" by a group on street during protests.