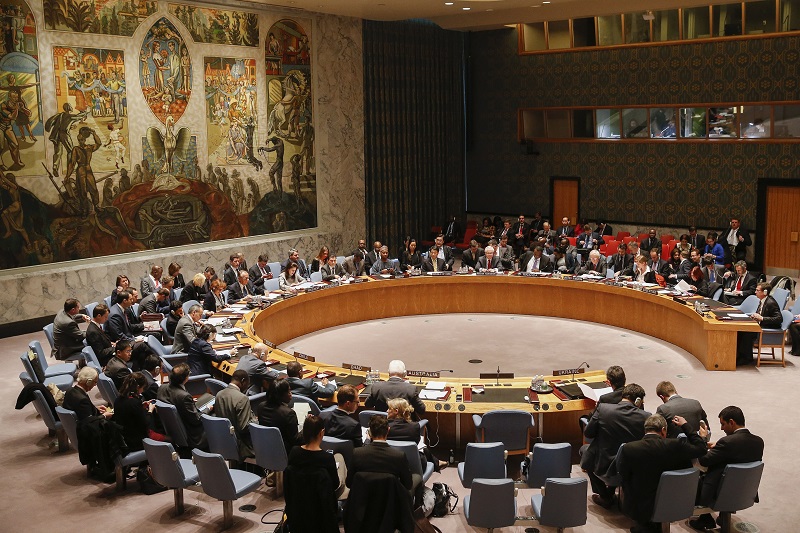 the united nations security council got five new members
The United Nations Security Council got five new members
UAE, Brazil, Albania and others take seats on UN Security Council
The United Nations Security Council got five new members recently. The UAE (United Arab Emirates), Brazil, Albania, Gabon, and Ghana on Saturday started their two-year terms on the UN Security Council.
The flag-raising ceremony for council newcomers took place on Tuesday. They posed for a group photo wearing face masks amid the Covid-19 pandemic. The flag-raising ceremony was started by Kazakhstan when it was on the council in 2018.
New members of the Council
The new members were elected unopposed by UN members in June as all the members won the election. The UAE mission posted on social media and shared the news. Reportedly, "climate change and global health" are priorities for the members. The UAE mission wrote on Twitter, "Pressing issues like climate change & global health can only be overcome through global cooperation. Our partnerships with WHO & UNICEF are part of our longstanding commitment to building a resilient global community."
Related Posts
The 15 member council is the UN's most powerful body. Estonia, Tunisia, Niger, St Vincent, and the Grenadines, and Vietnam finished their terms recently. The new members will serve until the end of 2023.
The UAE had once served the council earlier, from 1986-1987. Albania is serving the council for the first time. Brazil is taking the 11th turn. Reportedly, Ambassador Lana Nusseibeh has represented the UAE at the UN since 2013.
Nusseibeh highlighted the importance of tackling terrorism in the countries like Yemen and Syria. Nusseibeh also told to work towards global unity and peace at the flag-raising ceremony.
Members are also set to discuss the conflicts in Libya, Yemen, Afghanistan, and Syria. They will also discuss improving the lives of women. The council on Tuesday agreed on the schedule for meetings in January. The Security Council is dominated by its five permanent members, which are Russia, China, the US, Britain and France.