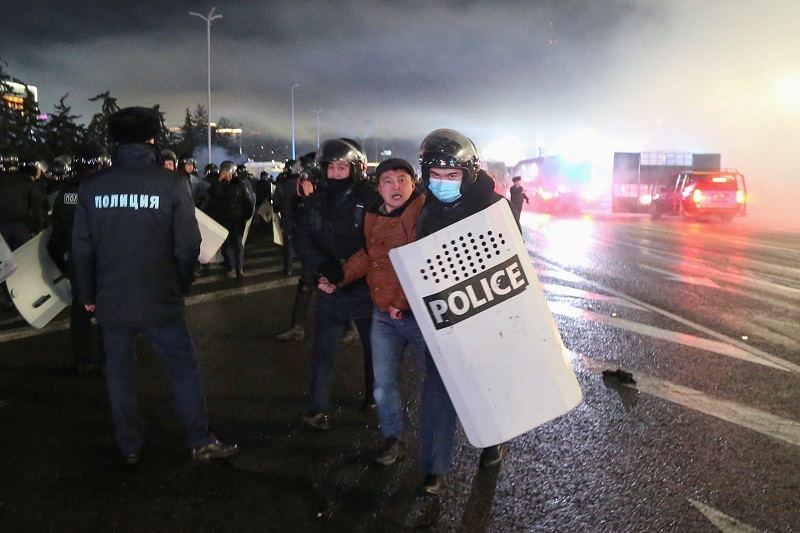 who is burning kazakhstan right now
Who Is Burning Kazakhstan Right Now?
Kazakhstan– Kazakhstan is on fire, but the ones responsible are passing the buck now. The main protagonist Kazakh ex-President Nursultan Nazarbaev is said to be now denying any conflict with his successor. This was one country that was never known to have been a conflict zone is now burning. The deadly anti-government protests are blaming a power tussle though it all started over escalating fuel prices. Another oil-rich Central Asian state is caught in an allegation game which no one is winning right now.
While Nazarbaev has said to the media that he has kept away from active politics since an independent Kazakhstan has been looked after by the new leader. The truth is different and this can be seen from the way Nazarbaev's relatives are losing their seats of power in various government departments. Kazakhstan's National Chamber of Entrepreneurs recently announced the resignation of its chairman, former President Nursultan Nazarbaev's son-in-law, Timur Kulibaev, one of the richest people in the oil-rich former Soviet republic.
Additionally, the same day, President Qasym-Zhomart Toqaev didn't hesitate to issue a decree to dismiss Nazarbaev's nephew Samat Abish from the post of deputy chairman of the Committee for National Security (KNB).
Related Posts
Meanwhile, Qasym-Zhomart Toqaev, the current President has taken things quiet in his hands. It seems that without giving any details and explanation to the media or human rights groups, he claims that thousands of "foreign terrorists" attacked the Central Asian nation's commercial capital, Almaty, and used that claim to justify his order to shoot to kill and his decision to invite troops to the country from the Collective Security Treaty Organization, a Russian-led military alliance.
The first president of independent Kazakhstan called on his fellow citizens to support Toqaev, insisting that there is "no conflict or confrontation between elites." A heavily edited video claiming this has been circulated with no clarity as to where and when the video was actually recorded. Protests in the remote town of Zhanaozen in early January over a sudden fuel-price hike quickly spread across Kazakhstan and led to violent clashes in the country's largest city, Almaty, and elsewhere. Much of the protesters' anger appeared directed at Nazarbaev, who had ruled Kazakhstan since 1989 before handing over power. However, he was widely believed to remain in control behind the scenes. Without providing any details, Nazarbaev called the unrest "an attempt by extremist groups to violate our nation's unity."