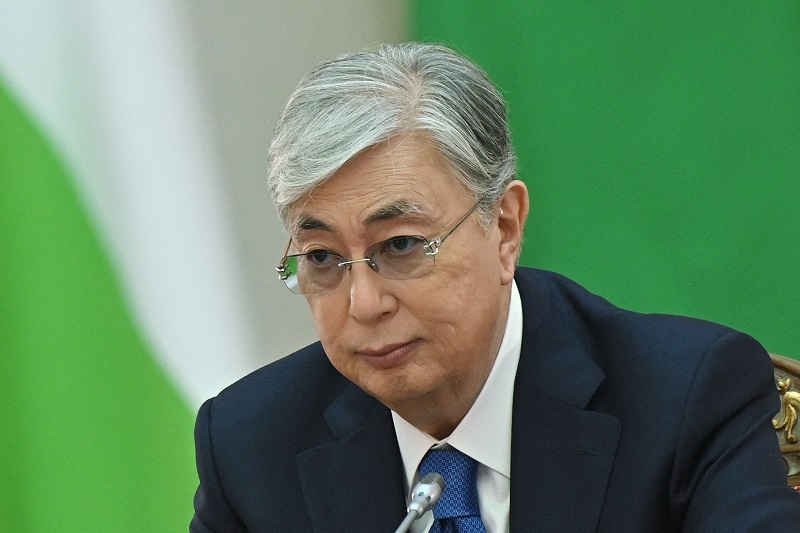 summit of the commonwealth of independent states (cis) heads of state in saint petersburg
Kazakh President Gives Order To Forces To Kill To Quell Unrest
Kazakhstan -Kazakhstan's president has authorized security forces to shoot or kill those who participate in anti-government protests. The protests that took place in several states in the country turned violent recently.
The country experienced its worst street protests since gaining independence from the Soviet Union three decades ago. Many people were detained and dozens were killed during the protests.
The protests began due to an increase in prices for Liquid Petroleum Gas (LPG). Subsequently, the demonstration quickly spread across the country including Almaty and Mangystau. They also gathered at the mayor's office in Almaty. The protests led to the resignation of the cabinet headed by Prime Minister Askar Mamin.
President Kassym-Jomart Tokayev address to the nation
President Kassym-Jomart Tokayev addressed the nation after the incident. He used terms like "terrorists," "bandits" and "militants" to describe people who used violence in the protest.
The president further said, "I have given the order to law enforcement and the army to shoot to kill without warning." He also warned people who used violence in the protest to surrender.
Clashes took place in Almaty, with police firing stun grenades and tear gas into a crowd of more than 5,000 people. The initial cause of the incident was a surge in prices for LPG in hydrocarbon-rich Mangystau.
Related Posts
The protest became so violent that internet service was also banned. However, the internet was partially restored on Wednesday. Several airports were also closed this week.
A Russian-led military alliance of post-Soviet states also sent "peacekeeping forces" to Kazakhstan to help the country. Tokayev appealed to the Collective Security Treaty Organisation to help Kazakhstan after the protest.
Kazakhstan's interior ministry said on Friday that 26 people were killed by the security forces during the protest and more than 3,000 of them were detained. Reportedly, a total of 18 law enforcement officers were reported killed, and over 700 injured.